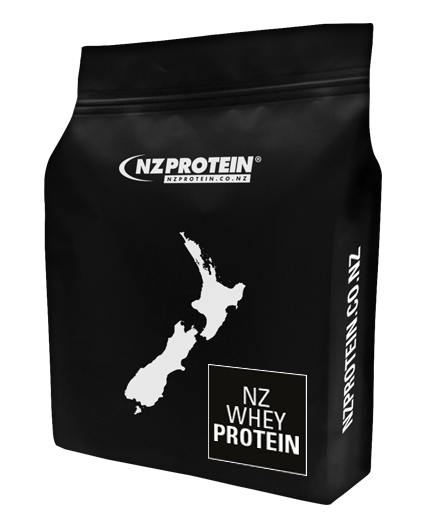 NZ Whey 1kg (2.2lbs)
Clean Muscle Replenishing Protein From Grass Fed Cows (1kg).
Great Tasting Ultra-Filtered Whey Protein that's Made in New Zealand From Grass Fed Cows
NZProtein's Whey is a popular choice as it's a fast digesting protein powder that's rich in amino acids and Branched Chain Amino Acids (BCAAs). It helps to replenish muscle and maximise recovery by quickly and efficiently delivering essential amino acids to the body. Whey also has a biological value of over 100 – the highest possible from any protein source.
Each serving contains over 24g of clean protein (Gourmet Vanilla flavour) from New Zealand (NZ) with less carbohydrates, fat, and other things you can do without. There are no added fillers, thickeners, or other agents.
Clean
New Zealand made whey proteins are considered to be the cleanest in the world because the dairy cows that produce the milk used to create this product are naturally grass fed - not factory farmed, and the NZ Government has banned the use of antibiotics and hormones in the milk that is used to create this product.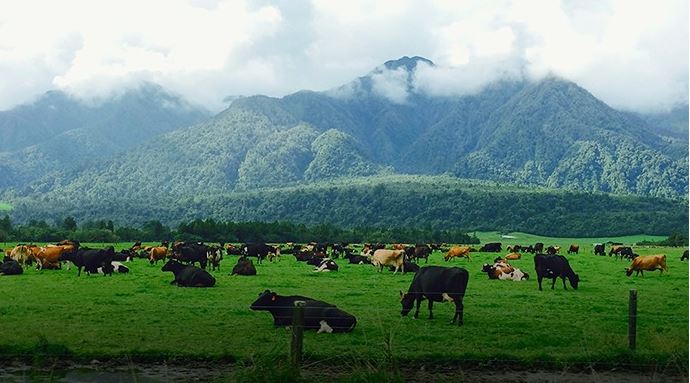 Great Tasting
This product is clean tasting and has a natural creamy texture - without any added thickeners to modify the texture, or added fillers (sometimes referred to as 'processing aids') to dilute the protein level.
Not sure which flavour protein shake is for you? Try one of our samples here. Each sample sachet measures one serving - enough to make a shake to try.
Lower Cost
There are 32 servings in the 1kg pouch, with a cost per serve of just over $1!
Mixes Easily
This product is instantised which means that it mixes easily in water, milk, or your favourite liquid without lumps. It can be mixed in a handshaker or with a spoon.
And
- Nearly 5g of glutamine & precursors per serve
- Laboratory formulated
- Manufactured to strict New Zealand food safety standards.
Suggested Use
Consuming high quality protein at regular intervals throughout the day can encourage a positive nitrogen balance, aid recovery, and help to increase metabolism.
Depending on your nutritional requirements take 1-3 servings daily at breakfast, between meals, post workout, or before bed.
*The cookies n cream flavour contains gluten
Please note that this product is processed in a facility that also handles egg, soy, peanut, and gluten ingredients.
---
Rated
4.89
/
5
Based on
580
customer reviews.
Awesome product and great delivery time
Recently decided to change whey protien powder brands and I was not disappointed with my purchase. Tastes great and mixes really well. I will definitely be sticking with NZ protien for future purchases
Amazing product and outstanding service. I have recommended to friends and colleagues that are looking for a high quality protein powder with out the added chemicals and it's made in NZ!
Keep up the great work guys!
Quite a subtle flavour but I like it.
This is for the mixed berry flavour. Also tried this in a sample size, which was decent. I haven't really liked most mixed berry flavours. This one is decent for a change up from usual chocolate ones.
This is for the salted caramel flavour. It taste good in the sample sachet so I got this larger bag and is really nice mixed with a banana and bit of cocoa powder!
Always a good product and good service!!
Great protein with awesome flavours, not too sweet and mixes with water really easily
Great product. Mostly have Unflavoured but Chocolate Mint is pretty nice too.
Great service from NZ Protein.
Have been buying my protein from here for a few years now. Love the double choc. Mixes well, reasonably price and super quick delivery
Let's go Gains Nation
Great product
Great product, nice packaging, incredible service
Great product. Easy ordering on web. Extra fast delivery and communication with order processing and deliver updates.
Ridiculously fast shipping, great product, well priced, easy as.
Been running the banana flavour for a few while now and love it. Makes a thick, creamy flavour reminiscent of a flavoured milk from my childhood - never get sick of it. Recommend to all fitness-enthusiast friends as great value, great flavours to choose from and ships so quickly.
I just love the taste of this jaffa protein powder and as all NZ protein powders do, it mixes great. Love it.
Tastes goood and very quick service
Honestly the best tasting protein and it's locally produced not like those overseas companies with hormones and nasties they feed their cows. I'd recommend grabbing a sample pack if really unsure but this is my protein for life.
Nice n tasty and works well
Very good. My favorite 😋
Tastes great and best value for money out there. Will be buying again.
Great
Amazing quality, mixes well
Good product, super fast delivery.
Fave brand for whey, hands down, in every way the best!
Fantastic service, ordered one day delivered the next. Love the different flavours, and it blends so well.
I love love love this protein powder. It's so creamy and tastes amazing (gourmet vanilla). I can add a Banana or some frozen fruit and make something I can have on the go and it fills me up.
Shipping is incredibly quick. I ordered and received in around 24 hours and I live rurally.
Overall nice.
I used to strongly dislike the artificial taste of protein powder, but when it came to being on BB prep... supplementing with whey was a given to meet my daily macro intake.
I've tried many different brands, but NZ Protein never fail to impress. I have tried quite a few of these flavours and the range of flavours are so versatile to work with and have a great taste whether they're in your pro oats, in rice flakes or even just on the run. I literally couldn't go with another brand!
Very good service and product. Next day delivery.
Great product my favourite is the double chocolate not too sweet and super easy on the stomach
Great taste. No powdery residue. Mixes well.
Yummiest protein powder I have ever tried,I got the double choc.
Sooo good!
Always a top product, good results, and super fast to your door.
Great product, easy to dissolve and taste great. The 1kg package is not as good as buying the 2.3kg which could buy in the past but the container itself is more environmentally friendly.
My normal provider of protein powder stopped making it so i was on the look out for another one. My PT suggested NZ Protein so I jumped online and purchased some. Easy website to use and it was here the next day! Tastes great too.
Beautiful Vanilla taste does not taste artificial at all.
Great product
Love this protein powder, bloody tasty and easy on the tummy! Great value for money too!
The protein itself is great, my only issue is the packaging. I really with there was a more environmentally friendly packaging for this.
Great taste and not overly sweet.
Great for mixing in to yoghurt. Probably my favourite flavour!
Quick to be dispatched
Best tasting and best value protein for sure. Have been ordering for years and have never been disappointed.
Great tasting protein.
Love your product, quick service.
First time buying. Ordered early morning and was delivered next day in the afternoon. Great delivery and very happy with the protein powder and the marshmallows are superb! I'll be buying from here going forward. Cheers!
Awesome product, tastes delicious and very reasonably priced
taste yum... delivery was on time and quick. package was in great condition
Always great fast service, with product to your door faster than superman. Love this product. My 2 favs smoothies are blue berries, oats and 2 scoops of nz protein. And banana and peanut butter with oats. Oats making it thicker and keeps you full for longer.
The double chocolate was great tasting. It mixes well into my yoghurt and muesli with just a spoon. Good price which includes super fast delivery.
My members and myself are always pleased and happy with the Protein powders and supplements that we purchase from NZ Protein. Keep up the good work Team. Thanks Ash.
Best protein powder on the market without a doubt!!! Service is second to none.... I placed my order in the afternoon, and I had it delivered by my rural courier to the Waikato the following day!! Excellent comms. Tastes great, mixes well and they have a huge variety of flavours without the artificial flavour like all the others I've tasted from different brands. Highly recommend!!!!
Orange Choc Chip is amazing!!!
Super fast shipping (I ordered on Monday afternoon, and received it on Tuesday morning!) and incredible quality products! Would definitely keep ordering.
Awesome product, love the taste.
Delivery and service is exceptional.
Highly recommended..
Excellent protein to add to my husbands vegetarian diet
Great service, great product
Best protein on the market hands down.
Great taste for a great price. Easy to mix with banana or just having it with water for a post work out shake. Highly recommend!
I love this protein!!
Yummy. Blends well. Fast delivery
Far prefer the 5lb tubs
Great taste and solubility.
Gourmet vanilla + Oatmeal 👍
Bought the Jaffa flavour, definitely a better flavour (tastes less artificial) than lime and mixed berries and slightly better than banana.

Chocolate is still my favourite but so far Jaffa would be my 2nd favourite.

Mixes very easily in the NZ Protein metal shaker.
Porridge with gourmet vanilla 👍
Great flavour range. Mixes easily shaken or blended.
It's so nice to have a protein powder that actually tastes like the flavour!! Fast delivery, I'm very impressed
Great taste, good price, excellent value
Love it. First time trying your products and it tastes great so will continue to use it.
Excellent product, and service. I placed my order in the morning and the courier dropped it off by the afternoon on the same day... super fast service. Excellent communication. The protein powder mixes well and great variety of flavours without them being sickly sweet like some other brands. While I really enjoy all the flavours I've bought so far, Salted Caramel has to be my favourite.
I have only tried the Lime flavour of the two packs I ordered. It mixes very well although not as thick and creamy and not super strong flavour as I like for a protein shake - more like a whey isolate consistency. I normally would just mix with water but with this one I need to use full cream milk to get the consistency right. Probably would opt for a different flavour next time, but happy enough with it. Great price and fast shipping.
Great tasting protein powder, no bad after taste. I look forward to my shakes!
Excellent product, and love the taste.
Just to mention, the service and delivery was super quick too.
Thankyou.
Delicious and easy to mix
Great
Tastes good and is good value
I love the taste of your protein powders the flavors are so delicious I will always by my protein from you guys.
Best I've ever had. Never changing!
I'm a fan. Best tasting protein I've ever had and these smaller bags gives us a lot more flexibility with the flavours we choose.
I love this protein! Every flavour tastes amazing, good macros & fast shipping!
Outstanding service and a great product.
Good size. Thank you
Great service and product :-)
MIxes beautifully...Mixed Berry still one of the best flavours around.
Excellent
Great flavour- works well alone as a shake and in protein oats. I'm not normally a fan of chocolate flavoured protein but this is a bit more subtle
Great product. Arrived sooooo fast! Thank you!
Yum
Protein powder is clean and outstanding. Probably the most efficient delivery service from any online company in NZ. No matter when I have ordered it has always been delivered the following day. 5 Star service ⭐️ ⭐️⭐️⭐️⭐️
Awesome product thanks
Best tasting protein I've ever had. Mixes well and has good macros.
I ordered the double chocolate flavour and it is so delicious. Just mixed with water it tastes like a chocolate milkshake!
Good product base for making my own protein supplement. Unflavored whey with raw Kanuka honey, ceylon cinnamon, turmeric and black pepper. Mixes easy and smooth. Definite recommend.
Very fast delivery thanks.
Delicious! The only protein that tastes great with water. Also tip for runners, mix this with your powdered electrolytes, it tastes like creaming soda!
Great taste, mixes well with liquids.
I've now had the salted caramel, choc mint, banana flavours and they are all so good!!
The unflavoured whey is also decent and handy to have in the cupboard
Great, tastes like banana milkshake from the dairy.
Great taste and easy to mix and easy on the stomach to digest. My father is happy to drink it and says "It tastes like a banana milkshake." He is not easy to please, hard old man. Thank you for making such a great product.
Orange chocolate chip mixed with yogurt is insane!! Tastes exactly like the ice cream!!!
Actually tastes like Whittaker's Creamy Milk chocolate it's the BEST!
Mixes easily and tastes great.
My favourite is the Vanilla flavour, I add it it to my protein + yoghurt for a double hit.
Very cost effective and easy to drink compared to others I have used as they a lot of fillers.
Thank you nzprotein I won my 6 week challenge at my gym using this stuff... good for if you have trouble hitting your daily protein.
First time buying this type of product and I loved it. I am using it for baking and have only made waffles so far and they were very good. Would definitely recommend.
very happy
Wow! awesome quick delivery arriving the next day. The packaging is absolutely a winner. We have a tub which we use to fill up with the protein powder. This time we got the protein with stevia and we love it. Easy mixing, yummo taste (gourmet vanilla). Its perfect for us oldies lol (edging on the swinging 60s haha) and great for Keto. Will I continue purchasing - without a doubt.
Best tasting protein on the market! I refuse to buy anything else now. I also love that it has BCAA's built in. The price is also unbeatable.
We have tried every flavour and my favourite is the jelly tip. Hubby's is the double chocolate. Please bring out peanut butter flavour in the whey!!
Good product and packaging. I'd like to see the scoop as an optional extra, as I already have too many of them and it is wasteful.
Great tasting protein and quick delivery. Would definitely purchase again
Easy to mix protein,taste good
LOVE NZ Protein Powders - all of the flavors are absolutely delicious!!
Great product and service
Double chocolate was tasty! Will definitely buy again. And delivery was quick too.
I have been using this for a while now. I really enjoy the flavour, tastes great with water, easy to mix and priced well. Ordering and delivery easy and quick
Love it - an amazing variety of flavours all of which taste amazing and mix really well.
I love this flavour..mixes well..tastes good..
Great taste and easily mixed in shaker
Love this flavour!
Quick shipping, good communication, tastes great
My go to protien supplement. They all taste great! I've tried many other brands but this is now the only one I use
Consistently great taste and product. Love the Orange Choc Chip
Good product fast delivery
I got the jelly flavour and drink it with almond milk, it's so yum!! Can't wait to try the other flavours.
The best protein. Choc mint is insane with just a splash of water and mixed to a slurry. Like after dinner mint fudge!
Its just really good protein, at a great price, with a good website, easy check out and fast delivery. Thanks guy!
Nice tasting product and excellent service and quick delivery.
My go-to protein powder that I drink daily, favourite flavours are Double Chocolate and Mixed Berry! Perfect for smoothies with lots of fruit/veg added in!
Speedy delivery and tastes great
Love love the flavors and extremely fast delivery will definitely be purchasing again
Best tasting protein powder ever.
Excellent service, and love your protein powder in both Flavours Double chocolate and Vanilla.
A little under-flavoured (doesn't taste much different to unflavoured just a hint of vanilla and sweetener). Is still a good product and prefer this from the health perspective to other sweeteners.
Great tasting protein powder and creamy texture when mixed with water. Love it
As always, good protein. If you like pink strawberry ice cream, then you'll love this.

Too sweet and artificial flavoured for me.
Great product.
Amount of flavour is perfect! Not too sweet or sickly and no weird aftertastes. Was at first slightly shocked by how liquidy it is but I really love it now, goes down so easy! Mixes super well and no weird textures
Have been using NZ Protein products for a while now and can't fault them. Always super fast delivery, and the flavours of the whey are delicious :) Double choc, cookies and cream, jelly tip, vanilla and the berry flavour are my favourites. Cheers NZ Protein!
Love this protein powder
It doesn't go all thick like other brands I have tried it tastes amazing and mixes well
Man that is some delicious tasting Protein Powder. My husband loves Jelly Tip after a big weights session, my mother in law loves Double Chocolate after boot camp and I love Stevia Vanilla after Pole Fit.
They arrived in a day, great price and free shipping makes this Product well worth purchasing. Cheers Jazz
Huge selection of flavours, taste great and mixes well.
3rd time topping up on the Double Chocolate flavor! It's sooo good!!! No after taste, not too sweet, the texture is great and blends really well with milk. This has become my go-to post-workout protein powder and I can't imagine switching to anything else.
Vanilla was good, Chocolate was better!
I love it warm with coconut milk.
Affordable and taste great, highly recommend!
So tasty! Really creamy and smooth texture, best protein powder I've had so far. I'll definitely be buying more!!
Very taste whey. Didn't find it too creamy, so it's easier to drink!
The jelly tip flavour is amazing !
Always happy with product and service. Highly recommended company.
Absolutely love this! So yummy and does the job great! Will definitely repurchase when I finish this one. Excited to try some other stuff too
Great Service, fast delivery. Taste and quality 100% as expected.
Arrived quickly and a good, very reliable taste that works well with other ingredients.
Amazing protect and flavour
Awesome and recommend
Great quality product as always!!
Great product. Could you add lactase?
Mixes easily in your shaker tastes fine with water and milk. I will buy again.
Mixes really easily & tastes great. Love the banana flavour - reminds me of Primo.
Good product. Mixes wells and tastes good. Tried a large range of other brands but always found them too sweet and sickly, so happy with and sticking to NZ Protein.
We get 5 different flavors each time we order, that way it's most economic and it gives us variety so we never get tired of just one flavor. Excellent service and rapid dispatch/shipping as usual. Many thanks.
Just changed my protein supplier as I've recently returned to NZ and am really pleased with not only the taste and texture of this product but, the speed of delivery, value for money and the fact they (NZprotein) gave me a free shaker to go with it (great shaker by the way)..... I'm so happy with these guys, I'm doing the typing/grinning combo right now just telling you about it.
Love love love! Just tried banana and jelly tip and they are both delicious!
Love the super fast delivery too!!
Best flavour ever!
I love this stuff, mixes well, tastes great and awesome value. Keep it up guys!
Great tasting whey, my favourite flavour is choc mint. Vanilla stevia is also really nice hopefully more stevia options will be available in the future.
Awesome customer service too!
Delicious flavour, one of the many I've tried. Order always ships super fast
Love all the whey protein flavours, it's a staple in my pantry. This time I got the orange choc chip with the nice surprise of real choc chips in it.
Best tasting protein by far, just pure flavor, no chemical aftertaste. Very good.
Gourmet Vanilla! Love it, beautiful flavour and consistency, only gripe is the resealable bag is unable to be resealed, not sure what's happened to it (came like that).
This is my go to whey protein. I'd tried most of the other brands available it as soon as I had this I have never gone back. Amazing flat ours. I love this.
Great taste. Gourmet vanilla isn't too sweet and mixes really well. One of the few whey proteins that doesn't make me feel really bloated.
Thought I'd try a new flavour and bought orange choc chip and holy moly it is good !!! By far my favourite flavour !!!
I love this protein powder. Unflavored is a great option, just add a nespresso shot and I'm ready to go face the day.
Great tasting protein. Found my new regular!
Fast shipping, nice flavors.
Quick delivery. Protein powder tasty.
Love the taste and shipping is lighting fast
Great product, double chocolate is really nice & smooth! Mixes well and fixes that sweet craving!
The jelly tip flavour is quite close to the ice-cream, which is kind of surprising, and naturally makes it pretty sweet. I just add a couple of tablespoons of yoghurt to it to cut the sweetness a tad and it's pretty nice.
I would have to say though that the mixed berry is more my speed, and I'll probably go back to it after this. The vanilla is great too, and the chocolate is like a milkshake from the dairy, circa 1980 :-)
An excellent and high quality product with very fast response times - usually delivered within two days of order.
Been buying this for the last few years. Always good product, good flavours and mix well. Excellent customer service also.
Thanks NZ Protein.
Ordered the Jelly Tip flavor and I'm I love!

First protein I have brought where It actually tastes like it should!

Will be ordering again!
Always a happy customer when receiving my NZ Whey protein. In love with the white choc & raspberry flavour at the moment!
The hype around the jellytip flavour is all totally justified. Absolutely delicious!

Definitely a sweet protein but not sickly sweet. Love it
Bought 3 of the 1kg bags in Banana, Chocolate Mint and Jelly Tip flavour and all the flavours are delish! I wasn't sure about Jelly Tip but it legitimately tastes like the real thing. Love NZ Protein, always my go to!
Awesome product, great flavour, fast service.
Absolutely best protein powder iv ever tasted, banana and raspberry & white chocolate are amazing! Super quick delivery, came the day after i ordered, thankyou so much! Highly recommend!
Perfect quality, consistency.
Arrived very promptly.

Highly recommend.
Really nice flavour
Great flavour and dissolves well in water.
Recently switched to NZ Protein and I'm SO glad I did. The customer service is incredible and the product is packed and shipped on the same day that it's ordered. The minimal ingredients list is what converted me and the taste is the best I've had so far. Huge fan of NZ Protein.
Love nzprotein, the only powder I will buy 😁 go to flavours are chocolate mint as a quick protein hit before and after workouts and berry for my fruit smoothies as a meal replacement.
Ordered the jellytip and it tastes amazing! The powder dissolves really well and is creamy without being too sweet or leaving the nasty aftertaste a lot of other proteins leave. Incredibly impressed with this service, delivery to Christchurch in just over 24 hours of placing an order both in and out of lockdown. Happy to be a loyal and repeat customer!
Fast reliable and affordable
The protein powder is awesome. Ang
The variety of flavours are fantastic, my fav is the cookies & cream. Highly recommend NZProtein, great value for money & exceptional service....next day delivery 👌
Best tasting whey powder by far and the service is A1, fast & efficient.
I am a repeat customer who has tried several products & flavours & have not been disappointed yet.
Great protein powder and awesome flavour
I'm a jelly tip anything lover and it's so good
Fast delivery and great tasting protein (white chocolate and raspberry)
Love this flavour!
Cheaper to buy on line as well.
Got the banana and lime flavor. Both amazing mixed with water milk. Taste like Primo. Hands down the best whey protein I've ever tried
Nice creamy taste, good price, good ingredients. Would give it a 5⭐️ If it was a bit thicker.
This protein is some of the best protein I've tried. The Cinnamon Donut flavour is spot on and I love having it everyday! I always look forward to my NZ Protein each day. Great job guys!
Really good and tasty. Love the new jelly tip flavour
Excellent taste. Not thick and sweet as I have found other brands. I'm a new convert!!
Really good protein powder, mixes well, is creamy and not too sweet like some are. We ordered cinnamon donut, salted caramel and gourmet vanilla. Flavours taste nice too. My older teens also love this protein.
Best protein around :-)
I can't get enough of this protein powder. It's so thick and creamy and the flavors are amazing. I love how clean it is too with such a small list of ingredients. And NZ Protein also has such a fantastic, super speedy delivery service. I can't recommend this protein more highly!!
Ugh so bloody good. Can't fault this brand! The shipping is ridiculously quick, even though I live semi rural we still get our protein overnight! I've tired vanilla, banana, salted caramel and jelly tip (tastes EXACTLY like the ice cream!)
Double choc tastes as if I mixed drinking chocolate with milk 5/5 stars. Fast delivery.
Best tasting and great value for money protein powder you will find in NZ.
Protein tasted so good it gave me an erection
Love the flavour! Will be back for kore
Best cookies and cream flavoured whey I have ever bought, has just the right amount of flavouring .
This review is for the vanilla with stevia flavour. I discovered I was having stomach issues with other sweeteners so I switched to this and I feel much better. The flavour is milder and less sweet than other varieties but I prefer that to be honest. Would love to see it available in the big tubs one day. Thanks for making this NZ Protein!
So yummy . 2nd time purchasing from here and I must say the whey is so full of flavour
Really yum!
Amazing
Jelly Tip is the best!!!! Think I've found my fave protein powder yet. It's very sweet though... however perfect for me since I have a heck of a sweet tooth :-) yum!
Nice and Creamy with a hint of flavour that can easily be mixed with coffee or fruits. Great for fat burning.
Awesome product, mixes easily, tastes good and doesn't give me an upset stomach as I can be quite sensitive to sweeteners
delish!!!!!!!!!!!!!!!!!!!!!!!!!!!!!!!!!!!!!!!!!
Such a nice protein powder. The vanilla tastes great and mixes really easily. It is not too sweet and doesn't have that typical taste you find with so many protein powders out there.
Rich chocolatey taste mixes really well. A friend recommended it and I'm very happy I went for this over other proteins. It even smells nice in the pack!
Tastes good, mixes together well. We've tried quite a few flavours through the sample packs and they are all pretty good. Hubby likes his mixed with water, I'm more of a fan with coconut and almond milk.
Big fan of NZProtein's Whey protein powder. Super cheap and tastes great. I've tried green tea/matcha, double chocolate, banana, jelly tip and vanilla. Green tea and chocolate is ok, nothing stellar about them (ie. tolerable, chocolate is a bit thin imo). But banana, jelly tip and vanilla is on another playing field. Jelly tip tastes exactly like the ice cream and banana tastes the banana milk you can get at the supermarket. Vanilla is a classic flavour done right, super tasty. I mix all my shakes with water and ice and they taste amazing.
Excellent quality product! Always impressed by how quickly it is delivered from the time I place my order. Thanks!
Really nice flavour.
First protein powder I have liked! It tastes delicious in a smoothie or in pancakes
Always awesome, thanks guys
Great flavour, cost effective when compared to other powders, and very fast delivery.
Thank you.
My go to Protein Shake flavour Banana. Love that stuff and the shipping is super quick.
Delicious we are really happy with it, nice not overbearing flavour and easy to mix.
It definitely tastes like it's name! I love jelly-tip so this is perfect for me x
Great taste.
Great product speedy delivery
I've had both the Double Choc and Orange Chop Chip and both flavors are DELICIOUS!!!
I like the banana and jelly tip the best great value and Always delivered fast.
Best protein I've ever used. I love how clean and simple the ingredients list is and the flavors are delicious!! I'll never use another brand again.
I love it!!! I have tried a few of the flavors now, cinnamon donut, lime, vanilla, double chocolate, banana and now jellytip and they are all so good!!
The fact that the protein has BCAA's in it is a great added bonus. Yum! I will never go back to another protein now. Cannot wait to try Orange Jaffa next
Great flavour
Awesome products.
good flavour but grainer than our normal powder.
Have used this product for 3 years now and keep going back as I love the flavour. Mixes easily and great price. I have been buying it from my local gym but with lockdown I wasn't able to. Was absolutely stoked to see I could buy direct from NZ Protein. Even with Covid lock down the service was fast. Thanks NZ Protein
Great protein at a great price
Very tasty protein and super quick delivery!!
Smells and tastes delicious, the only thing I would change would make the flavour even stronger, as it can taste diluted in a shake.
Cinnamon Donut is my favorite! Combined with frozen bananas and it is delicious...
Great, not too sweet
Love the flavour, great product
Great product. Been using it for the last three plus years. Highly recommend.
Love it very fulling!
Super tasty and easily mixes in!
So yummy! Cant wait to buy more in different flavours
Amazing taste, helps get me through the morning.
My teenage boys love it too & they're hard to please!!
Great taste
This protein was delicious! So low in carbs as well which I love. Great product
I got the vanilla, cinnamon donut and double-choclate. They are all great :) especially the cinnamon donut blended up with some frozen banana - great product and service !
Great flavour! Great product :)
Mixes really well. Just not a huge fan of the flavour- cookies and cream. This is usually my go to flavour for whey. Would still recommend it as a good quality protein all around.
Excellent product. Speedy delivery.
good price good product
Very tasty not to sweet either 👌
Great products, price and service. Highly recommend these guys.
Bloody awesome product and service. Have already recommended you to others.
Lime flavor nicer than expected... mixes well with no lumps!
Great product!
Great product for cooking with.
Have been buying this protein for years, love choc mint flavour if I'm just having a shake, but also lime, mixed berry and banana are awesome in smoothies! Thanks for the great service every time, quick and hassle free, will always be back for more 👍
Delicious
Really appreciated the efficient service! Thank you for both my purchases, tried the white choc raspberry protein for the first time and omg soooo bomb! Thanks again! Hope you're all taking care at this time.
Im happy with my products. Fast delivery during lockdown aswell 👌👍
Great price and great service.
Love this product, plus ordering & delivery was so easy during lockdown thank you so much!
Great tasting flavour and mixes super easy! One of the best value proteins on the market!
Amazing product, such a good but not over powerful flavor and not to mention the service, so quick and amazing communication! Will definitely be back and recommending to others !
Love this Protein powder, double chocolate
great flavour. NZprotein have super fast delivery within 24hrs so was set up before the lockdown. Highly recommend their products.
This is the first time I've used this protein powder and I really enjoy it. The taste and texture is extremely enjoyable.
I got the Orange Jaffa flavour but it tastes more like chocolate.
Best tasting! Not clumpy at all and super yum.
I purchased the lime and orange chocolate chip flavoured powders and the flavours are fantastic
Great product and awesome fast delivery
Love these products! Good value for money and ships super fast!
Love your products, love the service. The only flavour I haven't really enjoyed was the Banana - very artificial. More like the banana sweets you can buy.
Great tasting protein powder. Hasn't been a flavour I have disliked. Arrives the next day and is at a reasonable price 🙂
Live this powder. Awesome flavour and this size bag is very handy. Great product!
Taste just like a milkshake when used with milk and nice and cold.
Great product! Great communication from ANZ Protein and very fast delivery.
Bought to supplement keto lifestyle. Nutritious, delicious, blends well, and filling. Excellent product from an excellent company. Your delivery service is exceptional!. Well done guys, and many thanks.
Excellent value, excellent product
Mixed Berry is my current favorite. Mixes easily, tastes fantastic!

I have been buying from NZ Protein for years. The products, service and price are excellent.
Great product
Taste is fine although probably doesn't need so much sweetener. Biggest problem I found is that it doesn't dissolve as well as some other products, leaving quite a clumpy final product
Fantastic flavours
Definitely not as good as the chocolate and doesn?t taste like salted caramel to me but still does the trick
Great product and service
I bought the unflavoured powder this time, and have been experimenting with different flavourings. Chocolate is easy to make and soo yummy! I mix a dash of milk and some water with 2 teasp cocoa, 2 teasp brown sugar and 2 scoops protein powder. Much preferred over the standard flavours which use artificial sweetener.
I love dealing with NZ Protein the product is great, the cost won?t break the bank and they are super efficient.
The product I recieved was awesome, great delivery time and a great flavour.
Great chocolate protein powder, good for using in a range of things as well as a shake.
Good product that I take with the Hemp Protein- both unflavoured. Makes a lovely Smoothie following a hard workout.
Great service from NZ Protein- they get it out same day if you order early enough in the morning!!
Hi just wanted to thank you for your super-fast service - ordered one day and delivered the next and that , i believe, is from North Island to South Isand.

I really enjoy this product - a protein smoothie is part of my everyday breakfast now, and I add in some water, unsweetened almond milk, Kalo natural yoghurt and sometimes a few frozen berries.

I'm terms of price, ordering online is the most cost effective way to go. I have moved from 'Balance' to your brand for that main reason.

Thank you NZProtein
Absolutely love this flavour and I?m not a chocolate person !!!!
Great tasting product
Great value for money. The flavours are awesome. Not really sure what else you could ask for.

Seems you can't really go wrong with most of the flavours. The only one I would personally not order again would be salted caramel, otherwise don't hesitate to buy any other flavour!
Salted Caramel Pea protein was out of stock, so purchased 1kg Cookies n Cream and 3kg Double chocolate Whey protein. Only if I could return my double choc protein, my partner and I are now fighting who will keep the cookies n cream at their workplace.
Excellent taste service amazing as I am rural it was with me the next day great!!!!
Great protein powder not full of nasties.
Excellent product and service
Super fast shipping, and the cookies and cream flavour is delicious! Will definitely buy my protein powder from you all the time now! Thanks guys
Great product , good variety of flavours
Taste great!
The best range of flavours
Loving the protein powder. Great & efficient company to deal with.
Protein is great, exactly what I was hoping for cheers!
Excellent protein powder, great flavour, fast delivery, lots of great flavours to choose
Great taste, easy to mix, super price! What more can I say?
A very happy customer!
excellent product... Excellent service
Tasty and palatable day after day. I usually mix it with a third milk and two thirds water to get it a little creamy but not too rich. It mixes well.
Great Company & products. Hassle free ordering & fast delivery. Hands down the best tasting protein powder. Easy to mix and great flavours.
Only I need to hide it from hubby & grand kids :)
One of the best protein I have ever had.
Mixes in just 1 or 2 shakes and taste is not that sweet too. Will definitely recommend this to everyone.
I love its a clean NZ Protein.... we use your proteins in our Oats for breakfast for the whole family and also make pro yos, such a great way to get protein in... wish more people knew that you need this that we physically can't eat enough food in a day to get the protein we need so this product is amazing, we have 8 flavours on the go
As usual fast efficient service and great product at a great price.
I'm from Upper Hutt, Wellington, North Island and I've searched high and low finding some great Whey protein powders but none have been this good for such a great price.

Love what your doing NZ Protein! Never change.

Kind Regards
great flavour mixes well in baking, and quick delivery as always.
Great fast service for a fantastic product
Tastes great, as they all do. Choc chips get stuck in the bottom of the shaker though. Nice mixed in with Greek yoghurt.
Awesome flavours and powder not to sweet.
Great as always! Good flavour and mixes well
Simply the best protein u can buy!!!!
Great product
Gourmet vanilla flavor so nice and smooth.
Quick digest mixed very well.
Highly recommend.
Thanks
Great
Great tasting product! 5 stars!
Very nice tasting vanilla protein powder, making fruit smoothie taste great
Easy to take with any liquid i.e yogurt, milks, juice. No after taste
Great product mixes really well no lumps at all
Not like any other protein powder I have tasted. It's creamy and great tasting!
Great tasting and mixes well
Love this flavour (salted caramel). Chocolate usually my fav but this was better!! Best Protein powder I?ve tried!!
Amazing fast service great product
Good taste, mixes well, got salted caramel
I love this protein powder, my favourite flavour, I have an early fast start in the mornings so I find it?s convenient to have and it fills me up & keeps me going till lunch time. Highly recommended.
Always pleased and impressed with products and service from NZ Protein
Great product, great price, great service
cheers
Awesome service. Reasonable price. quick delivery.
Fantastic taste! Love the cookies'n cream flavour. Will definitely stay with this product.
First time trying a protein powder and it taste amazing. So easy to use and the texture is so smooth and creamy. Definitely recommend, I?m a Happy customer!!
Great taste, great price speedy delivery
Such a great tasting product and ordering online is a breeze and super quick delivery! Perfect.
Great taste and super FAST delivery, good value for money.
Excellent product and fantastic prompt service, we keep coming back for more.
Tastes great and mixes well super happy
Great vanilla flavour.
Great product
Super efficient service and speedy delivery! Great variety of products for an excellent price! Will definitely become a repeat customer - Highly recommend!
great buying
AWESOME FLAVOUR. Quick delivery. Reasonably priced!
Love your protein its delicious
Great product and excellent fast service thanks :-)
Really good value for money protein, mixes well and delicious. Salted Caramel and Orange Choc Chip are my favourites!
Great tasting. Mixes well. Very cost effective. Supports local business. What more could you want?
Great service, great product, great taste. Haven?t gone away from NZ protein since I first used it.
Soooo yum
Fast shipping and good quality
My 16 year old son has been using this product for awhile now and he says its the best he has had. He trains up to 5hrs a day on his Road bike approx 150km and it's definitely helping with the muscle repair after each ride. It mixes really easily and shipping is lightning fast.
I love The price, products and service.
As always no sooner have you made payment your goods are picked, packed and on their way to you in super fast time!!
Love it - Affordable! Tasty! Natural and great service #Mygoto
Love this product, smooth, great Flavour (Gourmet Vanilla). Fastest delivery in the west!
Absolutely love this product! Gourmet Vanilla is my favourite but I like most of the other flavours too for a change from time to time.
Great protein, mixes well - definitely recommend!
love all your proteins
Really tasty and perfect to add to smoothies or by itself.
Favourite whey protein I?ve tried
The Cookies and Cream flavour is delicious.
Comparable to the worlds best protein powders but for a better price.
Great flavour. Not too sweet. Mixes well.
The orange choc chip is unreal.
Love the flavour
Taste just like a milkshake - I love all the flavours I have tried
Love this protein! So yum and flavour not to over powering
Good product which is why I am a repeat customer.
I?m a return customer, I love the taste & find it very filling.
Quick excellent service, great product tastes great
Excellent product. And NZ Protein?s delivery is the fastest
Delicious, mixes easily.
Love this protein powder. Ive been using it for the last two or so years and couldn't recommend it more!
Very nice flavours. Not too overpowering when added with fruit. Good taste. Smooth texture.
Love this protein powder and the salted caramel flavour is simply Devine !!
Really good and doesn't taste blatantly artificial
Love the product and amazing when you get free shipping and the product arrives the same day you order it!
Great!
Really good product. Good price, good taste
Love this stuff, extremely fast delivery.
Cant fault NZ Protien love their products.
I luv these protein powders. Both hibby and i use them in smoothies for brekky.
Tastes nice and easy to mix!
Best tasting Whey I?ve found, at a really reasonable price. Shipping it also incredible - sometimes they get it out same day (usually next morning which is excellent).
Loving the different flavours of NZ Whey!
I have been using this protein powder for some time. Previous products did not satisfy; they were difficult to dissolve and some flavours were not palatable. Hence I will continue to use New Zealand Protein Powder as it is very pleasant and easy to assimilate into the daily diet.
double chocolate is my favorite, mixe's easily into water and oats...
Exelentay Product amegos , muy bwen , underlay underlay
Perfect product as usual by NZProtein! Taste is great, it mixes well without a ball and doesnt have all the extras that other brands have to chuck in - Thankyou :)
Easy to mix. not too thick. great taste but just a little too sweet for my taste. But ok, if I mix with extra milk/water.
Best ever flavour amazing really enjoy it
Prompt and efficient
Tastes so goooooood
Nothing short of perfect, ordered it before 8am and was delivered before I got home. Perfect product, amazing taste, mixes well best price around. The only question what are you doing if you aren't buying NZ protein?!
Great tasting protein and mixes well with shaker
Impeccable service once again - so prompt. Hope your gearing up your supply of Pea and Hemp protein after 'The Game Changer Movie' ... be interested in your thoughts on this. I understand the whey protein is a little easier to absorb so is better for post-workout, while the plant based is ideal for breakfast smoothies.
Great product - perhaps the chocolate is just a tad less delicious than the exceptional gourmet vanilla
I've always said i'd love an unflavoured UNSWEETENED (no sugar, no sweeteners, nothing!) protein shake, i find most proteins way too sweet. Considering eating healthier and fitness tend to go hand in hand i always found this odd. Couldn't understand why controlling the level of sweetness ourselves wasn't an option. I recently decided to get back into protein shakes and was incredibly happy to find unflavoured and unsweetened is now an option! I even make protein pancakes with it. One happy woman here.
Great product and brilliant service
Protein powder are awesome! Not to sweet and great flavour!
Tasty
I buy the Salted Caramel flavour, it?s delicious. I use in my overnight oats, protein pancakes and I make as a shake on its own or add 1/4 banana and spinach - I find it filling and often have as a meal replacement if in a hurry or as a post run replenishment.
Great tasting product and super prompt delivery. This company has great products and great service!
Smooth and not gritty! Great flavor!
The consistency & texture of the whey powders we have received in this and the previous order have changed. When j made contacted I was told it might be due to the supply from Fonterra. We aren?t enjoying the change. It?s too watery and gritty when added to oats. Will be looking at changing to pea protein.
My first bag was the whey isolate, vanilla. Trying this one as its a bit cheaper. No complaints, good flavour, good mixing, and doesn't set off my lactose intolerance.
Quick delivery and tastes great. I add the collagen to it.
Such good value for money and it blends so nicely. I got gourmet vanilla and it tastes amazing. Highly recommend
Love this stuff!
Great product
No protein is my favourite. You can taste the freshness and flavour. Taste like clean living. Thanks
Product great and quick delivery and updates
Deeeelightful.
Amazing protein from grass-fed, free roaming and happy cows. Main reason why I prefer to have this whey over every other one! That's where all the nutrients come from that make this product so outstanding from a quality perspective that you can truly taste as well. Love the vanilla flavour, not too sweet - just creamy and delicious!
Have been using this product for a few years now. It mixes smoothly into my smoothie each morning and also into plain yoghurt as well. Good range of flavours to try.

NZ Protein offer a brilliant service, order one day, receive it the next. Couldn?t be better!!
Delicious flavour and mixes well! Really yummy banana flavour!
I love the Whey protein powders, the taste is just perfect!
Awesome product , been using a while now grat results great on my stomach,I only wish they had a little more flavour to them
Awesome flavour
I think the taste and texture of the double chocolate whey protein drink is great while providing that extra protein when needed.
Seems good
Excellent product. meet my expectation in regards to taste . I have just started taking , will be able to tell more once fully adopt this product. Overall really good product
Absolutely love the vanilla! Never gets old! Great in smoothies, pancakes and is great in baking.
Taste and texture amazing! The only protein powder I have ever managed to finish the bag.
Wow! Ordered this yesterday afternoon and turned up this morning. Product is delicious and comes at a great price. Thanks so much!
Great products and such fast service, good prices too
Great texture and flavour. My preferred brand by far.
Just delicious. Creamy and tasty...no bad aftertaste or gritty texture.
Another Great product.Taste is amazing.
This is the third time I have bought this product from NZ Protein and every time I am impressed with the excellent prompt service I have received, not to mention the fact that this product is great, We start our morning with it every day. And the great thing is by being able to buy the different flavors in this size package and at a discounted rate for buying more than one at a time, gives us the variety and choice of which of the great flavors to have each morning. I don't know what else I can say except that as long as we are using Whey Protein, we will be getting it from NZ Protein.
Good product and excellent value for money
Really like the whey protein. Mixes well and tastes great.
Love this product and this flavour in particular although the vanilla is very good as well. Both taste great and mix easily in a shaker.
Great taste, texture and easy to mix in with morning oats. Amazing results after switching to this protein powder compared with other brands too
The service freaking rocks!!
Really quick service. Yummy protein, mixes well. I got salted caramel and banana. Both really good but could have slightly more flavour
The product is great, its affordable, tasty and the turnaround is quick.
Great work NZ Protein.
Such a versatile flavour as you can add fruit and yoghurt to it. I love it and my kids love it too.
I always mix with water and I love the Gourmet Vanilla - thick and creamy.
This time I also bought the Choc Mint, White Choc and Raspberry and the Banana. Taste of all is great although I find the Banana a bit 'thin' so probably give it a 4. Would be a five if it was as thick and creamy as the Vanilla.

As always your service and delivery was excellent.
Mixes very well and tastes amazing.
It's ok, mixes well with water, but becomes too rich when mixed with milk.
The white chocolate and raspberry flavour is also just ok, but personally, after trying some samples, I'd likely go with the mint choc one next time instead.
Always good quality and great flavour.
Recently purchased banana whey powder. Disappointed to say the least. The powder texture is different from the norm and when added to my oats it goes all watery.

Normally NZ protein is the best, all others can?t be faulted. Won?t be purchasing banana again I think.
Always love buying powders from NZ protein
Super fast delivery. Ordered at lunchtime, received the following day. Best tasting protein powder I have tried.
Love this protein powder, it mixes really well and tastes great.
Very yummy. Quick delivery
Great tasting, I usually have it with my berry smoothie or on its own. Very foamy texture which I?m not a fan of myself.
Good delivery, good product
This protein is honestly my go to! Absolutely love that I can rely on fast service and quality!
Awesome flavour
Not too sweet or thick.
Best tasting whey protein we?ve ever tried! We brought the double chocolate and will definitely be buying more!
I have tried multiple whey protein powders and I can say hands down NZ Protein Powder is the best tasting and easiest to mix. Love the flavour options.
Tastes great, mixes well and is delivered extremely fast. Totally worth it!
great products great service cheers
One of the best tasting protein shakes I have had. Texture is smooth. So many great flavours to try.
So tasty. Just adding milk and you have a tasty shake :)
Very happy with product and excellent service/communication from NZ Protein.
Thank you.
Awesome service!! Such efficient courier delivery times. Great company!
Delicious!! And I am not an easy sell when it comes to the taste of things like this.
Not as good as last time as it didn't have any cookies in it
I've always been dubious about Protein Powders because they taste gross and I never finish a bag! I'm so glad to have FINALLY found a protein powder that is super delish!!! I started out by test tasting the sample protein powder sachets and because I loved those, I have committed to buying the bigger bags! Great flavour! Love it!
Well the Cookies and Cream was a reasonable flavour except the peices of cookie were just a blend with the cream not actual pieces so much. It is not creamy so I had to add a powdered milk which i did not want to have to do. The 2 scoop instruction does not equate to 31gms when weighed either. We will have to see if it delivers the results as a protein supplement and as another protein source for getting the gains. NZPROTEIN REPLY: WE DON'T ADD FILLERS AND THICKENERS TO MODIFY THE TEXTURE. THE COOKIE PIECES ARE FINE BECAUSE IT'S A SHAKE. THE SERVE SIZE IS 2 HEAPED SCOOPS. OUR SCALES ARE CALIBRATED.
Smells like cocoa tastes exactly like orange jaffa. Nice flavour
Great protein, great value for money!
It has a nice taste. Pleasant to drink.mixes well.
The service is phenomenal - I placed my order around midday, and the powder arrived the next morning! This powder mixes easily and is super-tasty - it's really hard to limit as I could easily drink it all day as a 'treat' drink.
Probably the most purest and great tasting protein powders available in nz
Good product. Mixes well. Tastes great. Fast delivery.
This is my absolute favourite protein powder! It's the only one I've tried that doesn't have a gross after taste or isn't sickly sweet
Best tasting protein around (all flavours)
Great product
This is specifically for the green tea and matcha pack. I'm not religious, but this is God's gift to man. If you could continue making these (or place them into the larger bags?)
Tried almost all of these flavours and it's some of the best protein powders I've ever tried! I absolutely looooove the banana flavour!
Tastes songood
Your protein powders are awesome! The flavour range is Fantastic and I haven?t hit a flavour yet I don?t like!
Great tasting protein powder , wont use any other brand .
Great tasting product!
I've been buying this protein powder for a few years now. I like the vanilla, my son gets the chocolate and both flavors are delicious. I'm also impressed with how fast they get it to you, pretty much next day delivery.
Best flavour! Gormet vanilla great for adding to smoothies!
Taste good
Salted caramel is super yummy!!! Mix it up in a blender with a banana, milk and ice and you?ve got urself a super delicious milkshake
Absolutely love purchasing from NZ protein! Delivery is spot on and if I place an order that morning im guaranteed delivery same day. The product itself is also amazing!
Great product - mixes really well. Very fast overnight delivery, thank you!!
The mixed Berry flavour is very tasty and mixes well with banana, mango or mixed berries
I play softball for NZ and this is my go-to protein!! Great flavours (taste and variety), the powder mixes well, and I definitely get the desired results! Extra bonus, it ships the next day!!! Best service out there! Sidenote: I also have both the pink and black shakers - hubby and I really like them!! The mousse is yummy, the peanut butter powder is super handy, & I just got the pancake mix so stay tuned ;)
- NZ White Sox #13
I like the chocolate flavour, this powder has a luxurious mouth feel to it, very chocolaty and it thickens nicely, and I am very impressed with the price and super quick shipping!!
Love this protein, tastes good filling and is getting results for me- thank you NZ Protein!
Excellent product at a great price, have tried most flavours and all mix well. Love the overnight Shipping to the South Island thank you!
Probably my 7th or 8th order with NZ Protein. Amazing products and amazing taste! Fastest delivery. Love double chocolate flavour!
I absolutely love this product. It?s very affordable and has really fast delivery. It mixes well and you never have to worry about chunks. I love supporting New Zealand companies and this one gives itself a really good reputation. I?ve tried the chocolate, gourmet vanilla, chocolate mint, cinnamon donut (more like a chai latte) and salted caramel. I?ve still got a few more to try (!!) but every time I?m extremely impressed with the flavour. Definitely a happy customer here.
First time trying a protein powder so I tried all the sample flavours (apart from Jaffa, mixed berry and lime) and I have to say they all tast really nice with milk. My favourite was salted caramel and the chocolate. I had no issues with them not mixing properly. They all were better then I expected. Also the little shaker/mixer is awesome.
Excellent product, super fast delivery. Received in less than 24 hours of placing order.
Best protein I have ever tried! No typical protein taste at all. I have tried banana, rasberry white choc and gourmet vanilla so far and last one is my absolute favorite. I mix it with almond milk and banana and enjoy it every day!

SUPER fast delivery as well! Always there next day!

Keep it up!
Salted caramel is my go to, love this protein and one of the most affordable I've found so far :)
This was my first attempt with NZProtein, and the price is really good. I tried the Cinnamon Donut flavour, and I wasn?t expecting much. It does taste alright, but not a strong flavour which sucked. But it?s okay, as i assume other flavours will be far better. Do recommend but be careful on flavour choice :)
Has anyone else had a problem with the raspberry white/chocolate not mixing?
NZPROTEIN UPDATE: not that we have heard from and seems ok this end??
Firstly, I?d love to thank NZProtein for the incredible service! I was sent the wrong order (sh*t happens) and Dan from NZProtein made the effort to drop it off the correct order to my house on the evening of delivery. Words can?t describe how much I appreciate this gesture.

I will stand by this company for the longest time. Not only are their products incredible, but the service is bloody brilliant! Thank you so so so much!
Amazing product! Super clean protein that tastes amazing and not fake. Shipping was super fast, arrived the day after I ordered it.
Thanks heaps NZ protein!
First of all. What a great service. Delivered the very next day. I?m not really the kind of person to normally bother with placing my very own reviews. But this product and service has me wanting to vouch for this fabulous company. I purchased the Banana and the Unflavoured flavours. Normally other brands have me gagging and quickly throwing back the rest whilst holding my nose. But this protein is a pleasure to drink. Actually brings me back memories of drinking flavoured milk as a kid. Almost near the same experience!
I've been buying your protein for years haha and this [Cinnamon Donut] is the best flavour I've had... I LOVE IT
HOLY MOLY!!!

First off, am new to buying NZ Protein products - a friend referred me (have got the shaker, tried the mousse and their protein powder) and I have got to give credit where it is due. Ya'll have cracked the code!

Never have I ever had such a great tasting protein powder! And at such an affordable price it really does make the difference.

My favorite flavor so far is Banana. I have tried Double Chocolate and Mint Chocolate Chip also and they are just as great but I love me some Banana. I like to add milk to my shakes and I kid you not - its like drinking a Primo. I cant get enough of it. My partner who doesn't like protein powder at all requests me to make him one every night because its so tasty - lol

I've been telling anyone and everyone that would listen about NZ Protein - totally worth the try.
Love this product.
Mixes well even in water and in blender helps my shakes go super creamy.
Love how there?s unflavoured options and the huge variety in sizes!
And shipping - wow so fast and great communication!
Ordered the double choc Flavour and it tastes great! Goes well blended with my breakfast smoothie and post workout shake
Ive tried all the flavours and i must say the banana flavour is the best in my opinion. Tasted like banana milk i used to have as a kid. Delicious!!
This is by far the best protein company I have purchased from. From the efficiency in order processing, to the fast delivery and the high-quality products, I am filled with nothing but compliments. The protein tastes and smells amazing you won't be able to tell it's actually a protein shake and not some fancy drink. Thumbs up to everyone at NZProtein for making affordable yet tasty protein available to us!
HONEST best flavors are salted caramel and chocolate. You will not find a better price. I have just ordered some BCAAs hopefully the live up to the name. Thank you nzprotein, I will be loyal to you guys till I stop lifting tin
I have purchased this product several times now and I love it. I love the new option if buy more then 1kg bags the second one is discounted so this time round I purchase mixed berries and love it. Fast service and the prices on the products make this so affordable. Thanks NZ Protein I look forward to trying more of the flavors soon.
I have been buying this protein powder for over a year and have not looked back. My favorite flavour was Double Chocolate but it is now Salted Caramel. It mixes easily, isn't too sweet and tastes great. I use it for breakfast in a smoothie with raw bitter greens, porridge, powdered collagen and liquid minerals. Yes it is an acquired taste but this powder makes everything taste yummy and I feel energized and balanced for hours after. My hubby and little daughter like to mix theirs with ice cream and love it too. Plus they ship fast and it's great value for money. I also have got my parents onto it too and they love it as well.
Just tried for the first time and the salted caramel flavour honestly tastes like a milkshake, so impressed!! Such good value for money and will be ordering different flavours to try :) Quick delivery too
The best bang for your buck you will not find a better quality protein then this. Mixes well and tastes great. I have brought this product several times and will continue to do so. Highly recommend.
Third time ordering from you guys in the last 3 months! Best protein, BCAA's and flavours. Chocolate and Salted Caramel are delicious without being too sweet and have no 'protein-y' flavour, No Stomach upset or bloating either which I have in 95% of other commercially produced proteins. Delivery is so fast (24 hour turnaround in AKL) and shaker I have purchased also high quality. Will continue to recommend, thanks again!!
Love the mixed berries. Add to my homemade kefir water it taste like a berry milkshake , without the calories. Soooooo recommend
Great tasting protein and amazing service. I often receive my products within the same day! Love all of the different flavours of the whey protein. Highly recommended!
I'm really impressed with the taste of the double chocolate which actually tastes like chocolate, unlike some other protein powders. It mixes easily and I've been stirring mine into boiling water to make hot chocolate which tastes great without adding anything else. I will be repurchasing this in a bigger container. Thanks for the great quality product and excellent service.
Love the Unflavoured version. Add it to every coffee I have during the day. It truely is tasteless and best way to get protein. Well done! Ordering the larger tub this time round.
I bought this protein after reading reviews as I had been getting stomach pain and bloating across multiple different protein brands/flavours. Must say I am very impressed! Great taste - sweet but not too sweet and no stomach pain or bloating. Best of all, I only used 1 scoop (1 serving = 2 scoops) and this protein kept me fuller far longer than full servings from other brands. Love supporting good NZ brands so will be coming back to try the BCAA's when my BPI runs out. Thanks!
Absolutely love this protein powder! I use the gourmet vanilla for my breakfast smoothies and the salted caramel to make yummy milkshakes! The best taste and texture of any powders I've tried. Great price, excellent product, supporting homegrown.... winning!!!
Clean, nutritious, fresh and seriously tasty whey protein concentrate.
No aspartame or acesulfame potassium too.
My only choice for a protein and supplement supplier.... NZProtein!
I love this protein powder, best I've ever had, great flavours, reasonable price and made in New Zealand.
I also love that you can buy samples to try before you buy bulk.
Best protein on the market. I've tried so many different brand and this is by far my favorite. It goes well as a shake or in baking or mixed into food. Salted caramel is my #1 :)
Been struggling to find a choc powder that wasn't super artificially tasting and would also work well with my protein baking. This does both! Amazing choc flavour as a shake, and really adds to my baking!

That's guys!
BEST BLOODY PROTEIN EVER!!! Have tried so many and this by far is the BEST. Has aided so much with my weight loss journey and also so affordable. It tastes so good it's almost like it should be bad for you but it Amazing!!!!!
Best protein I've tried! Most proteins dont sit well with my stomach, this is the first one I've tried that doesn't make me feel sick! 100% recommend. P.S banana flavour is the best ;)
Stretched my taste buds and bought mixed berry ..yum! Got chocolate as well to be safe. Quick delivery, mixes easy.
Best protein powder I've had.. blends so easy and no lumpy bits which a lot of other protein powders I've tried have! Super tasty too, have tried vanilla, double chocolate and orange choc chip... all delicious!
This product is amazing! Mixed Berry is now my new favourite, but then so is Salted Caramel and Vanilla. Mixes so easily and is still tasty with just water. Affordable price and very quick delivery. Won't buy this from anywhere else now!
Love this product! Flavours are amazing (especially the banana and the salted caramel!) mixes well and it such good value for money.
Also love how it's all NZ! My go to brand.
Fast delivery. The powder mixes well and taste good.
Tastes amazing (salted caramel) and doesn't have that yucky 'protein powder' taste that I've experienced with other brands. Shipping was overnight...awesome! I am trying to gain weight & this protein is amazing in that it doesn't fill me up so I can still eat meals afterwards.
This has got to be the best tasting NZ Whey protein out! And better than a heap of overseas proteins! Absolutely love the Chocolate flavour. Tastes great, its clean and it's all NZ.
I've been a regular customer of NzProtein for over a year, and I've been recommending this brand to all of my friends who have all loved it! Cannot rave about this product enough!
Amongst all the protein I've tested NzProtein definitely is at the top for the taste (and the ingredients!). Chocolate, Salted Caramel, Vanilla or Mixed Berries, you can't go wrong with any of those!!
That Salted Caramel though? OMG AMAZING!!!!!!!!!!!!!!! We?ll be getting more of that next order for sure (Katie)
Amazing taste! So yum I can't stop drinking it, will definitely be buying again. Double chocolate is great
This is my protein of choice. Its cheap & the product is very clean & contains minimal ingrediants & no fillers unlike a lot of other protein powders. This website doesnt make any false or unrealistic claims which I appreciate.
Excellent product. Great delivery service and personal communication to ensure delivery. Quite apart from after- gym work it makes a great drink (double choco).
good afternoon i just want to say wat a quick delivery this afternoon i ordered this morning and it arrived at 1pm and man the flavour of the double choc is amazing (Paul W)
Have only tried your sample pkts, will be buying the bigger bags from now on. loved the taste of the lime and the mixed berry. great price too! keep up the good work.
Absolutely wonderful! My previous brand made me gag, and called for an instant chaser of water or plain milk to remove the taste. This protein powder tastes delicious, fulfilling and I would highly recommend!
The new choc is bloody fantastic! (V.F.)
WOW that's what I call yum. Lemon and lime flavour is so good. I have tried many different brands of protein powder but this has to be one of the best.
I've been using the dark choc whey protein and I must say it's the best product available in the NZ market.
Love it. Lemon lime tasted delicious. I tried protein powders from manufacturers in sweden, netherlands and finland and theyve all een super sweet, this one is not. Just about the perfect balance!
The dark choc flavor is good with water, and very tasty with milk. Really recommend these guys, I like the packaging which reduces plastic waste. Excellent service, and next day delivery to Auckland.
Honestly this company has the best service, best products and best price. For what they offer I wouldn't go anywhere else
my new #1, good value and fast shipping thanks guys
I ordered the Gourmet Vanilla flavoured whey protein, and am really satisfied with this product. I will definitely be buying it again. The flavour was delicious, and the texture in smoothies was creamy and easily mixed. As someone trying to put on some lean muscle mass, this product has helped me to well on the way to achieving my goals. Also, the staff are super friendly and quick to respond to any queries. Cheers guys, keep it up!

Regards,

Madeline
I just wanted to leave a review on the service received. Everytime I make contact, Nzprotein get back to me super fast, even if late at night. (I'm a shift worker and email them at all hours). One night I got a reply at about 3am and I can't think of any other companies that have ever replied to me then. Just wanted to say a big thanks. M
Three things separate NZ Protein from the rest for me:

1) The clean protein level per serving is high, at an incredibly low price

2) The flavours are great, I've tried the vanilla and banana, and keen to try the rest.

3) The service. Friendly, fast customer service really makes the difference. NZ Protein goes above and beyond the rest.

Nice one team :)
Very fast delivery and a great price. It mixes very well and the cookies and cream tastes delicious.
I have been having Optimum Nutrition and just recently found out about your site through a friend, I like how its clean and theres more protein, Great service too. I ordered at midnight and had it at my door the next morning.
Really good deal, I've been having the vanilla instead of snacking and I'm on track for my goals x
This is my second time buying and it's really yum, I have already told a few friends :)
5 stars, my new favourite
real quick delivery, no metal taste like with some of the others. already seeing gains so i know it's working for me too. recommending it to everyone
This is my second time buying supplements from here, it mixes really well and is the best price. Fast delivery both times too. Have had the berry and chocolate flavours so far, definitely recommended!
Ordered on Sunday night and had it the next morning. Great quality, and really liked the funnel. Will be back.
Stumbled across this protein and tried the chocolate. Have had lots of protein before and this one mixes better and is the cheapest I've found. Really good customer service too, I emailed a question and they phoned me back really quickly. 5 stars from me.
The berry flavour is amazing! The texture of these whey powders is also much nicer than other whey powders I have used in the past. Great quality product!
Awesome
Fast delivery and really good product, cheapest I've found. Will be back for more!!
Mixed berry- my new favourite. This flavour is amazing!
Click on a flavour to see the nutritional information.
Serving size: 31.25g (2 heaped scoops)
Servings per pack: 32
| Name | Ave Quantity Per Serving | Ave Quantity Per 100g |
| --- | --- | --- |
| Energy | 539kJ | 1726kJ |
| Calories | 129 | 412 |
| Protein | 24.6g | 79g |
| Fat - total | 2.2g | 7.1g |
| - Saturated | 1.6g | 5.1g |
| Carbohydrate - total | 2.1g | 6.8g |
| - Sugars | 2.1g | 6.8g |
| Sodium | 44mg | 140mg |
Ingredients: New Zealand Whey Protein Concentrate (contains Sunflower Lecithin), Flavours, Sweetener (Sucralose)
Contains milk
Serving size: 31.25g (2 heaped scoops)
Servings per pack: 32
| Name | Ave Quantity Per Serving | Ave Quantity Per 100g |
| --- | --- | --- |
| Energy | 528kJ | 1690kJ |
| Calories | 126 | 404 |
| Protein | 22.4g | 71.8g |
| Fat - total | 2.6g | 8.3g |
| - Saturated | 1.7g | 5.6g |
| Carbohydrate | 2.4g | 7.7g |
| - Sugars | 1.7g | 5.4g |
| Sodium | 52mg | 165mg |
Ingredients: New Zealand Whey Protein Concentrate (contains Sunflower Lecithin), Cocoa Powder (contains Soy Lecithin), Flavours, Sweetener (Sucralose)
Contains milk and soy (cocoa)
Serving size: 31.25g (2 heaped scoops)
Servings per pack: 32
| Name | Ave Quantity Per Serving | Ave Quantity Per 100g |
| --- | --- | --- |
| Energy | 538kJ | 1720kJ |
| Calories | 128 | 411 |
| Protein | 24.4g | 78g |
| Fat - total | 2.2g | 7g |
| - Saturated | 1.6g | 5g |
| Carbohydrate | 2.4g | 7.6g |
| - Sugars | 1.9g | 6.1g |
| Sodium | 43mg | 139mg |
Ingredients: New Zealand Whey Protein Concentrate (Contains Sunflower Lecithin), Flavours, Natural Colour (Beta-carotene), Sweetener (Sucralose).
Contains milk
Serving size: 31.25g (2 heaped scoops)
Servings per pack: 32
| Name | Ave Quantity Per Serving | Ave Quantity Per 100g |
| --- | --- | --- |
| Energy | 536kJ | 1716kJ |
| Calories | 128 | 410 |
| Protein | 23.9g | 76.6g |
| Fat - total | 2.2g | 6.9g |
| - Saturated | 1.5g | 4.9g |
| Carbohydrate | 2.8g | 8.9g |
| - Sugars | 2.3g | 7.3g |
| Sodium | 46mg | 146mg |
Ingredients: New Zealand Whey Protein Concentrate (contains Sunflower Lecithin), Natural Colour (Red Beetroot Powder), Flavours, Sweetener (Sucralose)
Contains milk
Serving size: 31.25g (2 heaped scoops)
Servings per pack: 32
| Name | Ave Quantity Per Serving | Ave Quantity Per 100g |
| --- | --- | --- |
| Energy | 528kJ | 1691kJ |
| Calories | 126 | 404 |
| Protein | 24g | 76.7g |
| Fat - total | 2.2g | 7g |
| - Saturated | 1.5g | 4.9g |
| Carbohydrate | 2.2g | 7.1g |
| - Sugars | 1.8g | 5.9g |
| Sodium | 250mg | 800mg |
Ingredients: New Zealand Whey Protein Concentrate (Contains Sunflower Lecithin), Flavour, Salt, Cocoa, Sweetener (Sucralose)
Contains milk
Serving size: 31.25g (2 heaped scoops)
Servings per pack: 32
| Name | Ave Quantity Per Serving | Ave Quantity Per 100g |
| --- | --- | --- |
| Energy | 541kJ | 1730kJ |
| Calories | 130 | 415 |
| Protein | 24.9g | 79.8g |
| Fat - total | 2.2g | 7.1g |
| - Saturated | 1.6g | 5.1g |
| Carbohydrate | 1.9g | 6.1g |
| - Sugars | 1.9g | 6.1g |
| Sodium | 43mg | 140mg |
Ingredients: New Zealand Whey Protein Concentrate (contains Sunflower Lecithin)
Contains milk
Serving size: 31.25g (2 heaped scoops)
Servings per pack: 32
| Name | Ave Quantity Per Serving | Ave Quantity Per 100g |
| --- | --- | --- |
| Energy | 528kJ | 1690kJ |
| Calories | 126 | 404 |
| Protein | 22.5g | 72.1g |
| Fat - total | 2.6g | 8.4g |
| - Saturated | 1.8g | 5.7g |
| Carbohydrate | 2.3g | 7.5g |
| - Sugars | 1.7g | 5.5g |
| Sodium | 56mg | 178mg |
Ingredients: New Zealand Whey Protein Concentrate (contains Sunflower Lecithin), Cocoa (contains Soy Lecithin), Flavours, Sweetener (Sucralose)
Contains milk and soy (cocoa)
Serving size: 31.25g (2 heaped scoops)
Servings per pack: 32
| Name | Ave Quantity Per Serving | Ave Quantity Per 100g |
| --- | --- | --- |
| Energy | 528kJ | 1690kJ |
| Calories | 126 | 404 |
| Protein | 22.5g | 72.1g |
| Fat - total | 2.6g | 8.4g |
| - Saturated | 1.8g | 5.7g |
| Carbohydrate | 2.3g | 7.5g |
| - Sugars | 1.7g | 5.5g |
| Sodium | 56mg | 178mg |
Ingredients: New Zealand Whey Protein Concentrate (contains Sunflower Lecithin), Cocoa (contains Soy Lecithin), Flavours, Sweetener (Sucralose)
Contains milk and soy (cocoa)
Serving size: 31.25g (2 heaped scoops)
Servings per pack: 32
| Name | Ave Quantity Per Serving | Ave Quantity Per 100g |
| --- | --- | --- |
| Energy | 538kJ | 1722kJ |
| Calories | 128 | 411 |
| Protein | 24.5g | 78.3g |
| Fat - total | 2.2g | 7.1g |
| - Saturated | 1.6g | 5g |
| Carbohydrate | 2.3g | 7.4g |
| - Sugars | 1.9g | 6.1g |
| Sodium | 43mg | 139mg |
Ingredients: New Zealand Whey Protein Concentrate (contains Sunflower Lecithin), Flavour, Sweetener (Sucralose)
Contains milk
Serving size: 31.25g (2 heaped scoops)
Servings per pack: 32
| Name | Ave Quantity Per Serving | Ave Quantity Per 100g |
| --- | --- | --- |
| Energy | 538kJ | 1720kJ |
| Calories | 128 | 411 |
| Protein | 24.3g | 77.8g |
| Fat - total | 2.2g | 7.1g |
| - Saturated | 1.6g | 5.1g |
| Carbohydrate | 2.4g | 7.6g |
| - Sugars | 1.9g | 6.1g |
| Sodium | 43mg | 139mg |
Ingredients: New Zealand Whey Protein Concentrate (contains Sunflower Lecithin), Flavours, Sweetener (Sucralose)
Contains milk
Serving size: 31.25g (2 heaped scoops)
Servings per pack: 32
| Name | Ave Quantity Per Serving | Ave Quantity Per 100g |
| --- | --- | --- |
| Energy | 538kJ | 1720kJ |
| Calories | 128 | 411 |
| Protein | 24.3g | 77.8g |
| Fat - total | 2.2g | 7.1g |
| - Saturated | 1.6g | 5.1g |
| Carbohydrate | 2.4g | 7.6g |
| - Sugars | 1.9g | 6.1g |
| Sodium | 43mg | 139mg |
Ingredients: Whey Protein Concentrate (Contains Sunflower Lecithin), Cinnamon, Flavour, Sweetener (Sucralose)
Contains milk
Serving size: 31.25g (2 heaped scoops)
Servings per pack: 32
| Name | Ave Quantity Per Serving | Ave Quantity Per 100g |
| --- | --- | --- |
| Energy | 538kJ | 1720kJ |
| Calories | 128 | 411 |
| Protein | 24.4g | 78g |
| - Gluten | 0g | 0g |
| Fat - total | 2.2g | 7g |
| - Saturated | 1.6g | 5g |
| Carbohydrate | 2.4g | 7.6g |
| - Sugars | 1.9g | 6.1g |
| Sodium | 56mg | 178mg |
Ingredients: New Zealand Whey Protein Concentrate (contains Sunflower Lecithin), Flavours, Citric Acid, Salt, Sweetener (Sucralose)
Contains milk
Serving size: 31.25g (2 heaped scoops)
Servings per pack: 32
| Name | Ave Quantity Per Serving | Ave Quantity Per 100g |
| --- | --- | --- |
| Energy | 539kJ | 1726kJ |
| Calories | 129 | 412 |
| Protein | 24.6g | 79g |
| - Gluten | 0g | 0g |
| Fat - total | 2.2g | 7.1g |
| - Saturated | 1.6g | 5.1g |
| Carbohydrate | 2.1g | 6.8g |
| - Sugars | 2.1g | 6.8g |
| Sodium | 44mg | 140mg |
Ingredients: New Zealand Whey Protein Concentrate (Contains Sunflower Lecithin), Flavours, Sweetener (Stevia)
Contains milk
Serving size: 31.25g (2 heaped scoops)
Servings per pack: 32
| Name | Ave Quantity Per Serving | Ave Quantity Per 100g |
| --- | --- | --- |
| Energy | 538kJ | 1720kJ |
| Calories | 128 | 411 |
| Protein | 24.3g | 77.8g |
| - Gluten | 0g | 0g |
| Fat - total | 2.2g | 7.1g |
| - Saturated | 1.6g | 5.1g |
| Carbohydrate | 2.4g | 7.6g |
| - Sugars | 1.9g | 6.1g |
| Sodium | 43mg | 139mg |
Ingredients: New Zealand Whey Protein Concentrate (contains Sunflower Lecithin), Matcha Green Tea, Flavour, Sweetener (Sucralose)
Contains milk
Serving size: 31.25g (2 heaped scoops)
Servings per pack: 32
| Name | Ave Quantity Per Serving | Ave Quantity Per 100g |
| --- | --- | --- |
| Energy | 540kJ | 1728kJ |
| Calories | 129 | 412 |
| Protein | 22g | 70.3g |
| - Gluten | 0g | 0g |
| Fat - total | 2.6g | 8.4g |
| - Saturated | 1.8g | 5.7g |
| Carbohydrate | 4g | 12.7g |
| - Sugars | 3.2g | 10.2g |
| Sodium | 40mg | 128mg |
Ingredients: Whey Protein Concentrate (contains Sunflower Lecithin), Dark Chocolate Chips [Cocoa Mass, Sugar, Milk Solids, Emulsifier (Soy Lecithin), Flavour], Flavour, Natural Colour (Beta-Carotene, Beetroot Powder), Sweetener (Sucralose)
Contains milk and soy
(mg per serving - Gourmet Vanilla flavour shown)
Branched chain aminio acids:
| | |
| --- | --- |
| Isoleucine | 1730 |
| Leucine | 2810 |
| Valine | 1580 |
Other essential aminio acids:
| | |
| --- | --- |
| Lysine | 2320 |
| Methionine | 640 |
| Phenylalanine | 860 |
| Threonine | 1830 |
| Tryptophan | 520 |
Non essential aminio acids:
| | |
| --- | --- |
| Histidine | 500 |
| Alanine | 1330 |
| Arganine | 690 |
| Aspartic Acid | 2790 |
| Cysteine/Cystine | 720 |
| Glutamic Acid | 4590 |
| Glycine | 520 |
| Proline | 1600 |
| Serine | 1330 |
| Tyrosine | 860 |