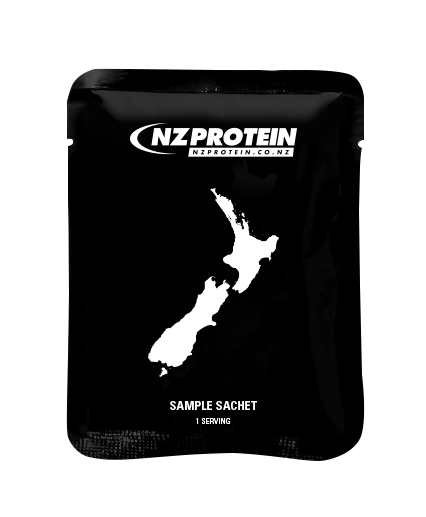 NZ Whey Isolate Sample Sachet
Premium Whey, Refined Further to Remove Fat & Lactose.
This product is ultra high in protein and very low in carbohydrates and fats. It has more of a naturally watery texture than the regular whey protein, and we don't add any fillers or thickeners to modify this.
Whey Isolate is best suited for those who suffer from lactose/digestive issues from milk (depending on the individual), or those who demand the absolute highest level of protein and lowest carbohydrate/fat level.
Due to the nature of this product, it mixes best in a handshaker without using an actuator or mixing ball.
Not sure which flavour shake is for you? Double Chocolate or Gourmet Vanilla? Banana? Each sachet contains one serving (31.25g). Click on the "VIEW NUTRITIONAL INFO" button for nutritionals and mixing instructions.
Supplement Information
For more information on our Whey Protein Isolate click here.
Please note that this product is processed in a facility that also handles egg, soy, peanut, and gluten ingredients.
---