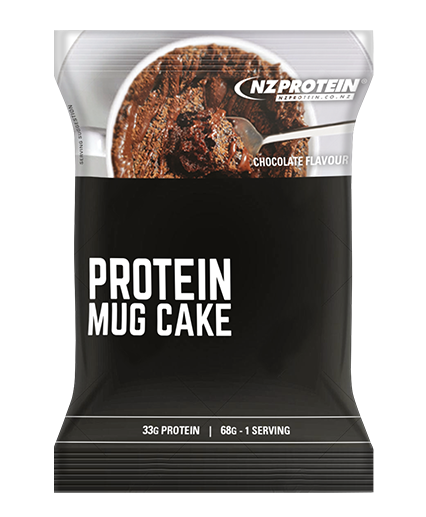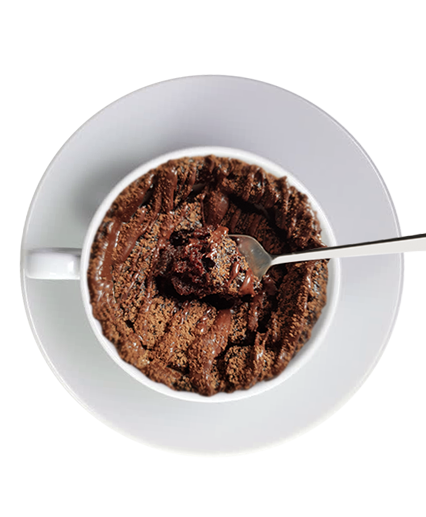 Protein Mug Cake Mix
Delicious Microwavable Cake With 33g of Protein.
Protein Mug Cake Mix
NZ Protein's Mug Cake Mix is a delicious microwavable cake with a huge 33 grams of protein per serve. Think mud cake - but made in a mug, and with gains.
We've formulated our recipe to be ridiculously easy as it just needs water and microwaving for less than a minute!
It makes for a great high protein treat and satisfies sweet tooth cravings. Because it's low in sugars and fat you don't even have to feel bad about eating cake.
The protein used is hydrolysed collagen from beef. Collagen is the connective tissue that accounts for up to 30% of proteins in our body.
Collagen is the most important structural protein in our body and the primary protein in connective tissue such as bones, tendons, ligaments and cartilage.
Collagen makes up 90% of connective tissue, 90% organic bone mass, and 70% of our skin and has unique functional properties over other proteins such as whey and casein.
This product does have some carbohydrates from flour. We tried to remove the carbs but the product didn't work, so there are carbs but the sugars are low.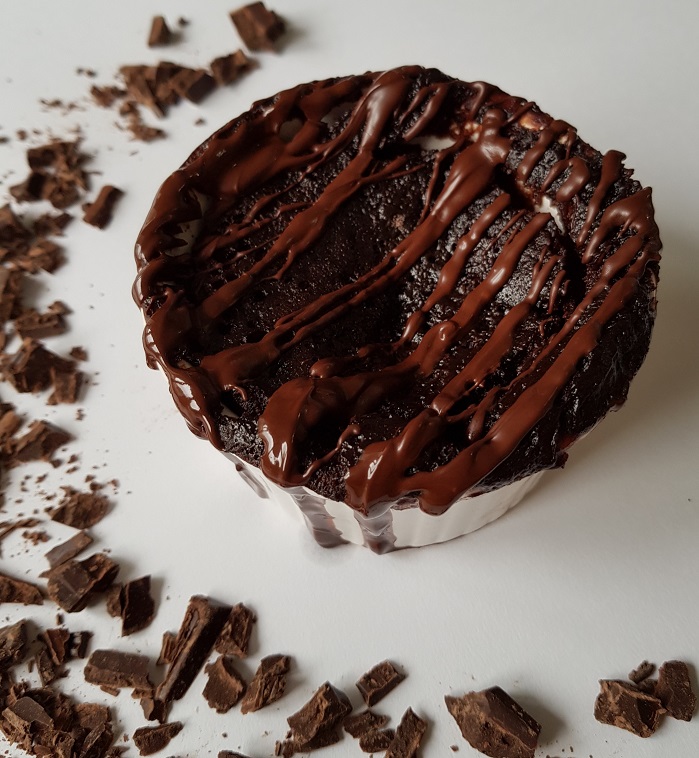 Benefits
It's a protein cake (enough said)?
A hot dessert to satisy cravings
Big 33 gram serving of protein from collagen which has joint, skin, and anti-aging benefits
(An anti-aging* protein cake)?!
Low in sugars and fat
Quick and easy - just add water and microwave for a minute
Protein Mug Cake Recipe
Our protein mug cake is a ready-made recipe mix that comes in a 68 gram sachet and is quick and easy to make in just three steps.
1. Add the entire contents of the sachet into a mug.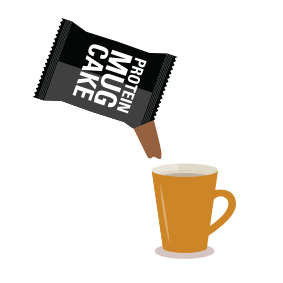 2. Add 65ml of water and stir (don't go over this amount, even though it doesn't seem like much - otherwise it won't work too well).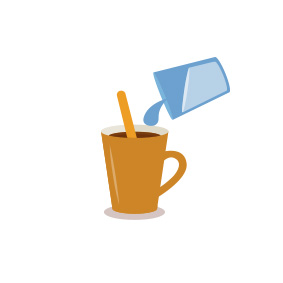 3. Microwave for 45 seconds on high. Lower powered microwaves may require slightly longer.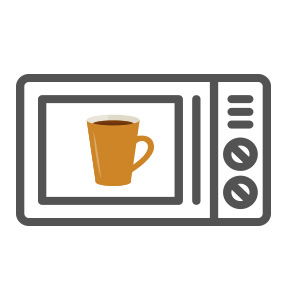 Let stand. Contents may be hot.
Please note that this product is processed in a facility that also handles milk, egg, soy, and peanut ingredients.
---
Rated
4.34
/
5
Based on
38
customer reviews.
This is soooooo gooey and good A+!
Literally amazing, taste and consistency is on point!
And of course fantastic macros as well
Lots of protein, amazing texture, recommend this one!
Love this
I personally couldn't get past the glue type texture and taste of tis one. NZPROTEIN REPLY: you may have made this one wrong - shouldn't be gluey!
Awesome
Amazing. Tastes better than any other microwave cake I've had plus shipping is fast.
Well done probably your best product. I have been buying these for years because they're virtually a whole meal. I have told many people about it sponsor me please
Odd flavour so not something I would buy again
Delicious is an understatement. I like to undercook it so it's nice and fudgy. My new favourite snack! Much easier than making your own protein mug cake. Fast delivery and service too!
Had an alright taste, but found the texture a bit "gummy", like eating peanut butter from a spoon.
Easy to make, great tasting, and high protein content for what it is. One of my go-to treats.
Love the texture and convenience of this mug cake. Nice to have a wee treat which isn't too naughty. Was a tad bit to sweet for me though. Overall a great product. Only one I've come across on the market too!
Really enjoyed this product, very fudgey and had it with the vanilla protein ice cream....match made in heaven
It's a good product, if you're craving something sweet but you don't want to eat bad. It's a different texture to an actual mug cake though.
This is the bomb. If you like chocolate as much as I do then this is something worth having
There are absolutely horrible. Didn't get offered a refund either. Take them off the shelves! NZPROTEIN REPLY: we tried to help you with making these and you didn't even message us back!!!
Soooo yummy! It's like chocolate self saucing pudding in a mug!
Convenient and tastes good
I purchased this a while ago with some other bits and pieces but only got around to having this today..... WOW!!! such an amazing mug cake! it is sooooo fudgy, chocolaty, rich and decadent but only .5gr sugar! amazing! really feels like you are having a 'naughty' piece of cake. 33gr of protein! I am definitely ordering more. totally knocks the sweet craving on the head while being totally satisfied and doing you body good at the same time.
Tastes so good and delicious you know that there is a protein in the mug but the chocolate overpowers this.
Love this... wierd texture but I still love it. I cook it a bit longer than recommended however. Can't stop at just one!!
Yum and a nice treat every now and then!
Soooo rich and gooey. A definite winner.
Please sell in bulk!!
Great product for a late night treat that you can get away with since it has a lot of protein. Great with yogurt and some berry's on top!
Tasty goodness
Easy and delicious! I have it as a once per week treat.
I hope you are going to make more of these and I'd be interested in buying tubs!
I am in love with this product.
Maybe you can sell it in bulk. Like 10 satchels in a box or bag.....
Cause one at a time will definitely not do it for me. its way to yum
My go to dessert :-)
yum!!! love this mud cake. so rich in flavour.
better than other brands I have tried so I will buy this again. the protein mousse is also really good too!
I have been very impressed with all of the nzprotein products so far and this did not fail to disappoint. It is rich and chocolaty, but a tad gummy.that may be down to the fact I added a bit too much water. Super yummy for a low calorie snack and I love the fact it has added collagen as well
Takes different amounts of time in different microwaves so just kept going till I got the right consistency but nomnomnom totally my fave craving buster!! Also paired with the berry protein ice-cream = perfection!!!
Sadly, this was the most revolting thing I've ever had. It leaves an awful chemical aftertaste, it's not even remotely sweet. It ressembles sugarless cake batter with some kind of dusty pea protein thrown in. NZPROTEIN REPLY: these are a very popular product and for good reason. A very small number of people appear to have mugs/microwaves that aren't hot enough or don't allow enough heat through and the product doesn't work. We suggest using a different mug/microwave in such cases.
First product from NZ Protein that I am disappointed with. Followed the steps mentioned in the sachet but the end result was nowhere like a Mug cake. It was runny and tasted horrible.
So easy and very tasty. Helps fill the gap especially if you crave a treat. Definitely on my "buy again" list
This is the best protein dessert I've ever had.
This is BY FAR the best mug cake I have ever had. And I'm not just talking protein mug cakes, I mean ALL mug cakes. As soon as I took one bite, my skin cleared, birds outside started singing sweetly, my gpa went up three points, and my third eye opened.

For real though, this is rich and the texture is very smooth - unlike the usual protein baking which has a weird chewy texture. This is great, 100% would recommend. Big ups to the cows
Click on a flavour to see the nutritional information.
Serving size: 68g
Servings per pack: 1
| Name | Ave Quantity Per Serving | Ave Quantity Per 100g |
| --- | --- | --- |
| Energy | 977kJ | 1447kJ |
| Calories | 232 | 434 |
| Protein | 33g | 48.9g |
| Fat - total | 1.1g | 1.6g |
| - Saturated | 0.6 | 0.8g |
| Carbohydrate | 21.9g | 32.4g |
| - Sugars | 0.5g | 0.7g |
| Sodium | 558mg | 827mg |
Ingredients: Hydrolysed Collagen, Wheat Flour, Cocoa (contains Sunflower Lecithin), Baking Powder, Salt, Baking Soda, Flavour, Sweetener (Sucralose)
Contains wheat (gluten)