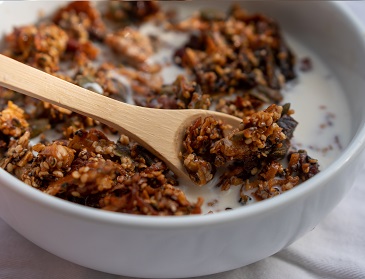 Start the day right with superfoods! This hemp heart muesli will get you going for the day.
Ingredients
1c NZProtein Hemp Hearts
1/2c Pumpkin seeds
3/4c Sliced almonds
1/2c Pecan halves
1c Walnut pieces
2T NZProtein Chia seeds
1c Shredded coconut
1/4c Maple syrup
1/4c Melted coconut oil
1t Vanilla essence
1 1/2t Ground cinnamon
Pinch of salt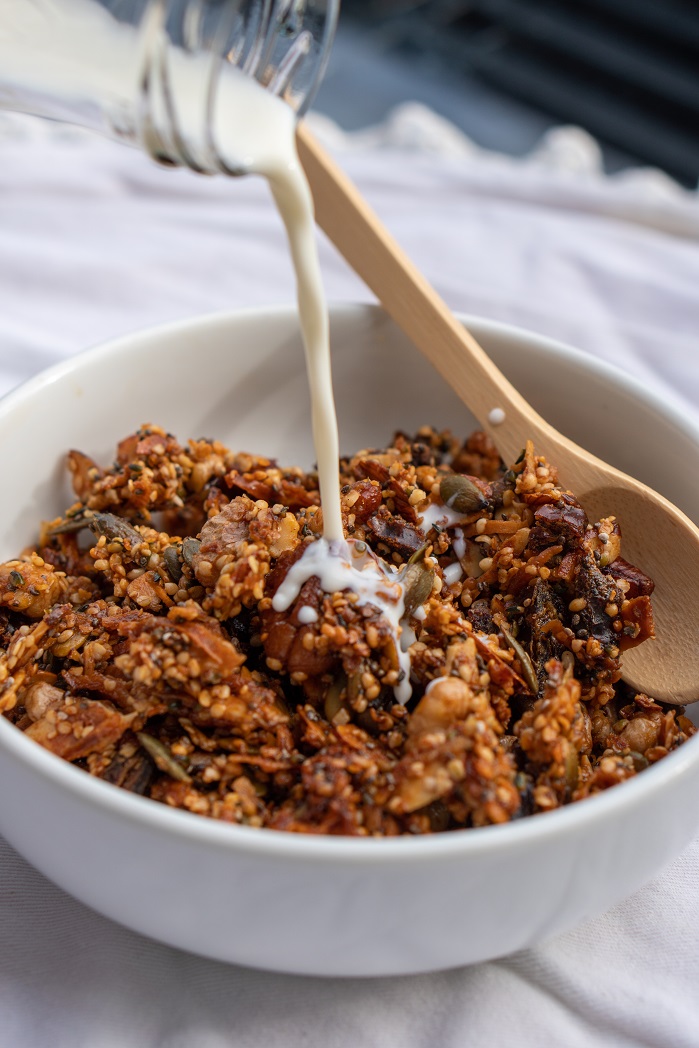 Directions
Preheat the oven to 120 degrees celcius and prepare a lined baking tray.
Roughly chop pecans and walnuts into smaller pieces.
In a large bowl, add all dry ingredients together.
Melt and pour coconut oil in, adding maple syrup and vanilla essence in too. Mix well.
Transfer the mix to the lined baking tray and spread thinly. Bake for 35 minutes.
Allow to cool the baking tray then mix up and enjoy!