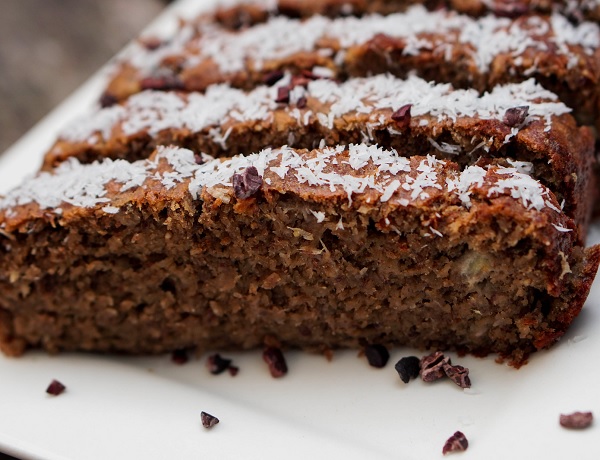 This loaf is perfectly paired with a cup of coffee for a morning or afternoon snack, at work or on the weekends. Filled with natural protein, fibre and flavour, this recipe offers an alternative to a protein shake with all the added benefits of whole foods, nuts and seeds.
Ingredients
• 1/4c Butter or coconut oil
• 3 Eggs
• 1t Vanilla essence
• 1/4c Milk (I used coconut milk)
• 2 Large bananas, mashed
• 1/2c Flour
• 1t Baking soda
• 2/3c NZProtein LSA
• 2 Scoops NZProtein vanilla protein powder (try pea, whey, or casein)
• 1c Desiccated coconut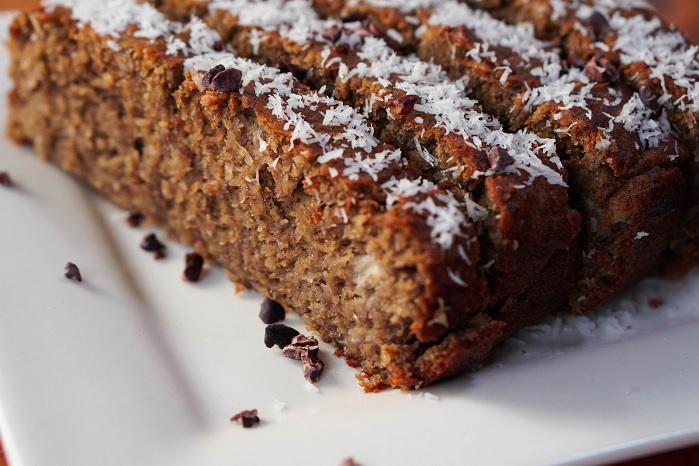 Directions
• Preheat oven to 180oC and line a loaf tin with baking paper
• In a large bowl, mix eggs, melted coconut oil/butter, vanilla essence, mashed banana and milk together
• In a separate bowl, mix flour, baking soda, LSA, protein powder and coconut with a fork
• Combine dry ingredients to wet and stir (do not overmix)
• Pour batter into the lined loaf tin and bake for 40-50minutes, or until a skewer comes out clean
• Let loaf rest for 10 minutes in tin before moving to a cooling rack.