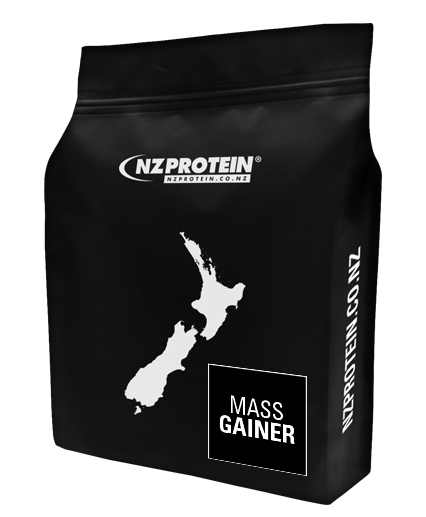 Mass Gainer 1kg
A Big Thick-Shake for Mass Gain, a Treat, or Post Exercise Recovery.
Mass Gainer NZ
Mass gainers are higher calorie than regular protein shakes so they're suitable for supporting mass gain.
The extra calories may also be beneficial for post exercise recovery as they can provide an extra boost of energy.
We've developed this product a little differently though...
All of our other protein powders are so clean that we thought we'd develop one that can be used as a cheat-shake treat as well. (Don't worry, we won't tell anyone).
It's a bit bad, but it's really good! And we've done it this way on purpose.
Our mass gainer protein is a big thick-shake. But a real thick-shake - the kind you get at your favourite burger shop. It's seriously big.
It's mandatory, therefore, to mix this product with ice cold water or milk.
You'll want to make sure that you have a big shaker too. Our Wave XL shaker is the best for this because each serving is 100 grams.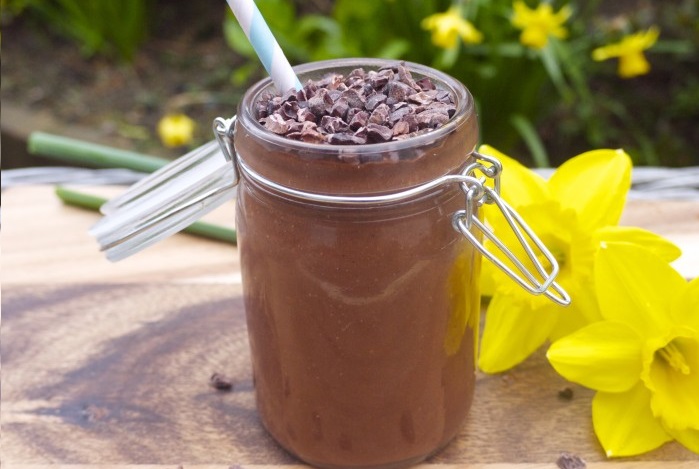 Mass Gainer Vs Whey
The main difference between mass gainers and whey protein shakes is that mass gainers have more calories.
The extra calories may be beneficial for those who have a difficult time building and maintaining mass.
It can also be used as a post exercise recovery shake.
Whey is a great muscle building protein because it provides a concentrated amount of amino acids and branched chain amino acids that are suited to muscle growth and repair.
Whey also digests quickly so is a good protein source for times when the body may be depleted, such as post exercise.
Great news then - our mass gainer product contains most of its protein from whey.
Our mass gainer also has milk powder which digests slower than whey. This product therefore has a blend of fast acting and slow digesting milk proteins to provide fuel for longer.
Please note that this product is processed in a facility that also handles egg, soy, peanut, and gluten ingredients.
---
Rated
4.6
/
5
Based on
10
customer reviews.
Everyone in my household loves this stuff so it's damn hard to keep it in the cupboard.
Little bit too sweet for my 18 year old son - gets a bit sickly.
More flavour choice would be good
Great taste! Excellent delivery and service
Great
Prompt and informed delivery process. 10 out of 10
Product and service were spot on
Hello, yes I am very happy with product so happy I will certainly get another one thank you.
There's more protein and calories in the regular protein powder. The ingredients are slightly different, but would be better to just take more of the protein powder??

It does taste great though! Reliable and delicious flavours always, but a bit disappointed with the product in all. NZPROTEIN REPLY: this has more calories per serve. It's a different product for a different purpose.
Fantastic Taste and texture and a great service overall.
Clean, easy, and tastes great. Good price and service!
Click on a flavour to see the nutritional information.
Serving size: 100g
Servings per pack: 10
| Name | Ave Quantity Per Serving | Ave Quantity Per 100g |
| --- | --- | --- |
| Energy | 1906kJ | 1906kJ |
| Calories | 437 | 437 |
| Protein | 33g | 33g |
| - Gluten | 0g | 0g |
| Fat - total | 17.9g | 17.9g |
| - Saturated | 11g | 11g |
| Carbohydrate | 40.3g | 40.3g |
| - Sugars | 23g | 23g |
| Sodium | 380mg | 380mg |
Ingredients: Whole Milk Powder (Contains Soy Lecithin), Whey Protein Concentrate, Starch (Modified Tapioca), Flavour, Salt, Sweetener (Sucralose)
Allergen warning: Contains milk, soy (lecithin)
Serving size: 100g
Servings per pack: 10
| Name | Ave Quantity Per Serving | Ave Quantity Per 100g |
| --- | --- | --- |
| Energy | 1835kJ | 1835kJ |
| Calories | 423 | 423 |
| Protein | 32.8g | 32.8g |
| - Gluten | 0g | 0g |
| Fat - total | 16.5g | 16.5g |
| - Saturated | 10.1g | 10.1g |
| Carbohydrate | 38.1g | 38.1g |
| - Sugars | 20.4g | 20.4g |
| Sodium | 360mg | 360mg |
Ingredients: Whole Milk Powder (Contains Soy Lecithin), Whey Protein Concentrate, Starch (Modified Tapioca), Cocoa (Contains Sunflower Lecithin), Flavour, Salt, Sweetener (Sucralose)
Allergen warning: Contains milk, soy (lecithin)