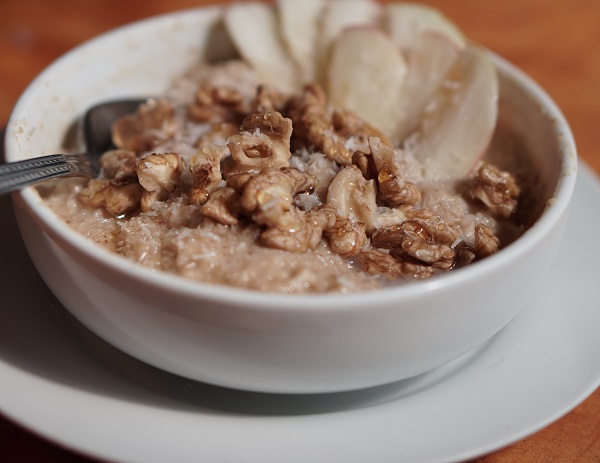 This recipe is high in protein and fibre making it the perfect way to start the morning.
The combination of oats, fruit, nuts, seeds and protein makes this breakfast a go-to morning kicker.
Ingredients
1/2c Rolled oats
1 serve (2 scoops) NZProtein vanilla Pea Isolate protein
1T NZProtein LSA
1/2t Cinnamon
3/4c Coconut milk
Half an apple (grated and sliced)
Handful of walnuts
Drizzle of honey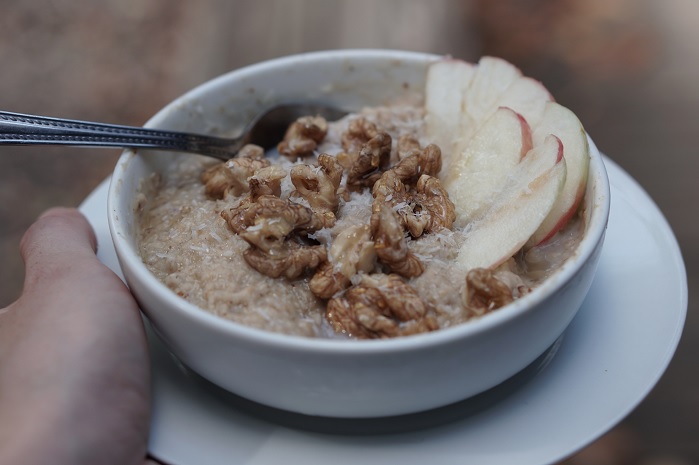 Directions
1. Combine oats, NZProtein Pea Isolate protein, NZProtein LSA, cinnamon, coconut milk into a bowl.
2. Stir to combine and microwave on high for 1 minute.
3. Remove from microwave, stir and continue to microwave for 30seconds at a time until desired consistency is acquired.
4. To serve, dress with walnuts, thinly sliced apple, coconut shreds and a drizzle of honey. Enjoy hot!