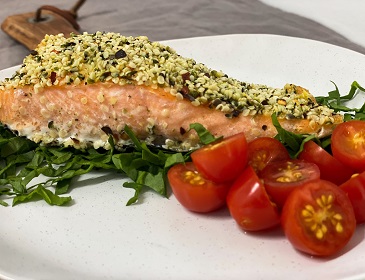 Hemp hearts add an element to everything they're used with. They're a very versatile and delicious superfood.
Ingredients
2 Salmon steaks
1/4 cup NZProtein Hemp Hearts
1 tbsp Garlic and herb salt
1 tsp Cracked pepper
1 tsp Chilli
1 tbsp Avocado oil
1 tsp Finely chopped parsley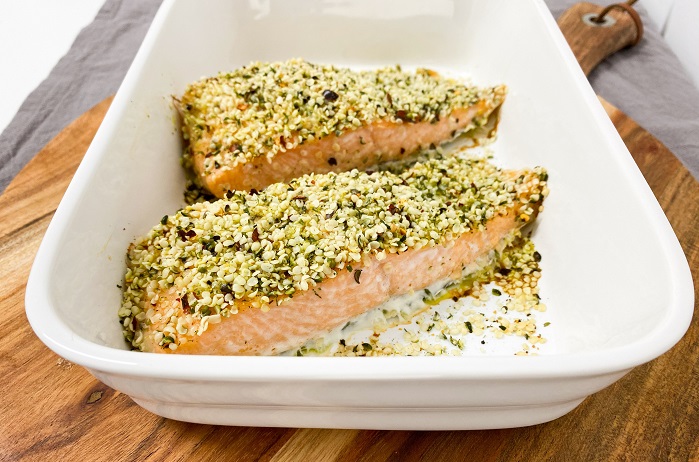 Method
Preheat oven to 160 degrees celcius and line an oven tray with baking paper.
In a bowl mix herbs, spices and hemp hearts together.
Drizzle salmon steaks with avocado oil and crust on the hemp hearts mix.
Place on an oven tray and bake for 20 - 25 mins or until cooked through.
Enjoy atop a salad or with desired side dish.