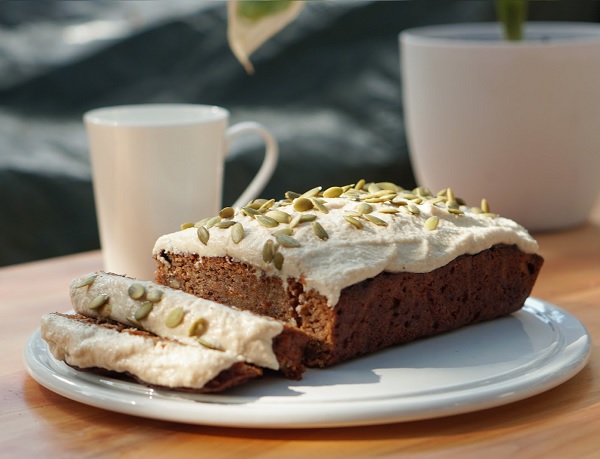 A delicious carrot cake filled with nuts and seeds, covered with a cashew icing. Enjoy it for breakfast or afternoon tea!
Ingredients
2 Mashed bananas
2 Eggs
1/2c Melted coconut oil
1/3c Honey
1t Vanilla essence
2/3c flour
2/3c NZProtein LSA
1t Baking soda
1/2t Salt
1/2t Cinnamon
1/4t Nutmeg
1c Grated carrot
1/2c Chopped walnuts
Icing
1 1/2c Raw cashews, soaked overnight
1/4c Water
4T Maple syrup
1t Vanilla essence
Pinch of salt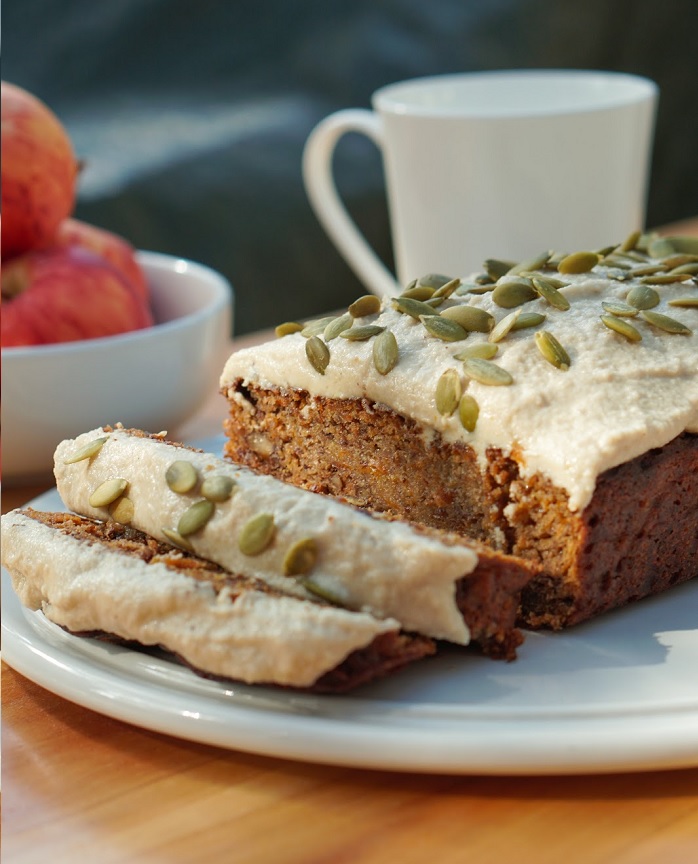 Directions
Preheat the oven to 180oC and line a loaf tin.
In a large bowl, mix the eggs and mashed bananas together.
Add coconut oil, honey and vanilla.
In a separate bowl, mix flour, NZProtein LSA, baking soda, salt, and spices.
Combine the dry and wet ingredients together.
Add in grated carrots and nuts and fold together.
Pour the mixture into the loaf tin and bake for 50-55 minutes until a skewer comes out clean.
For the icing:
Blend the soaked cashew nuts, maple syrup, vanilla and salt in a high speed blender until smooth and frost the loaf once it is completely cooled.