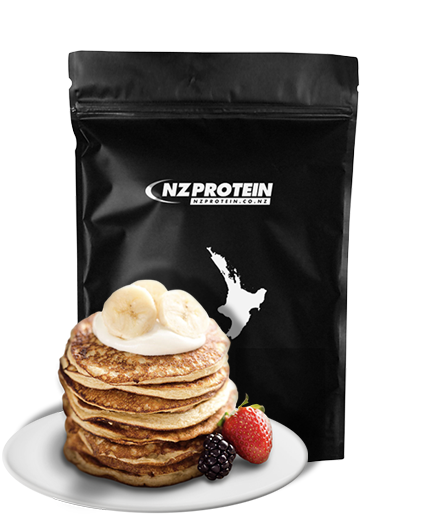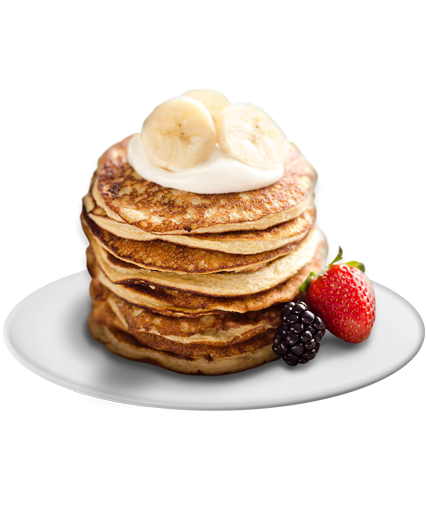 Protein Pancake Mix 500g
Quick and Easy - Just Add Water. Makes 20 Pancakes.
Quick and Easy Protein Pancakes – Just Add Water!
High protein, low GI formula
Makes 20 protein pancakes
NZProtein's Pancake Mix is great tasting and nutritious. Its slower release proteins (NZ micellar casein, egg white) and low Glycemic Index (GI) carbohydrates provide a sustained energy release to help fuel you throughout the day. It can also be used to make crepes or waffles!
Makes 20 protein pancakes
High protein - each pancake has ~9.9g of protein
Low GI formula - oats and coconut flour
Super economical - only $0.80 per pancake
Easy - just add water or liquid egg whites, mix and cook!
Can also make crepes or waffles
Low sodium - only 64mg per pancake
Pancakes can even be chilled or frozen
Easy to Make in Just Four Steps!
1. To make one medium sized pancake get 1x packed level scoop of NZProtein Pancake Mix.

2. Add to 50ml of water or your preferred milk. TIP - the water can be replaced with 50ml of liquid egg whites for a higher protein hit.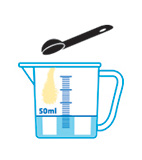 3. Mix gently in a bowl with a spoon until there is a smooth consistency.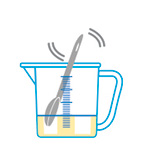 4. Add to a non-stick, medium-heat pan and cook until able to be flipped. Cook on each side.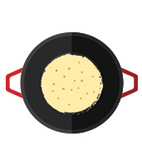 Waffles - the same mix can be used in a waffle maker to make great tasting protein waffles.
Crepes - add an extra 25ml or so to make the mixture more liquid, so that it can swirl around the pan.
Pancakes can also be refrigerated or frozen.
Please note that this product is processed in a facility that also handles soy, peanut, and gluten ingredients.
---
Serving size: 25g (one medium sized pancake)
Servings per pack: 20
| Name | Ave Quantity Per Serving | Ave Quantity Per 100g |
| --- | --- | --- |
| Energy | 375kJ | 1502kJ |
| Calories | 90 | 359 |
| Protein | 9.9g | 39.5g |
| Fat - total | 1.2g | 4.6g |
| - Saturated | 0.5g | 2.1g |
| Carbohydrate | 10.2g | 40.6g |
| - Sugars | 1.6g | 6.6g |
| - Fibre | 2.2g | 8.9g |
| Sodium | 64mg | 250mg |
Ingredients: Oat Flour, New Zealand Micellar Casein, Coconut Flour, Egg White Protein Powder, Baking Powder, Flavour, Sweetener (Sucralose)
Contains milk and egg. Oat flour may contain gluten.