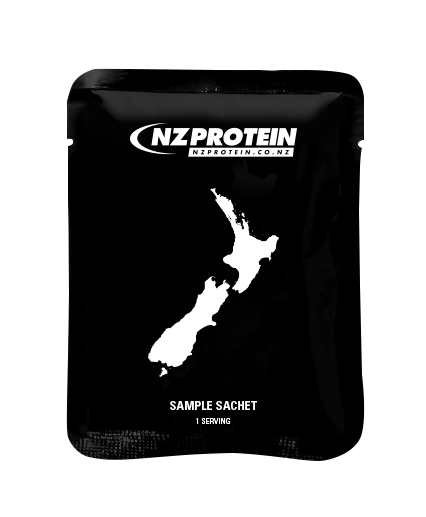 Hemp Protein Sample Sachet
Our #1 Choice Overall For Smoothies.
Hemp protein powder is a plant protein and nutritional powerhouse!
It's great for smoothies and in recipes because it's a rich source of protein, essential omega fatty acids, dietary fibre, minerals, antioxidants and phyto-nutrients that can benefit your health.
Hemp seeds are typically refined to powder with varying ~50%, ~60%, and ~70% protein content. Our product has a protein content of ~60% as we feel this is the best balance between maintaining high levels of protein with omega fatty acids and nutrients.
Each sachet contains one serving (31.25g). Mix entire sachet with ~200-300ml of chilled water or milk depending on desired taste.
Supplement Information
For more information on our hemp protein click here
*Please note that while every care is taken, this product is processed in a facility that also handles milk, egg, soy, and gluten ingredients.
---
Rated
3.8
/
5
Based on
15
customer reviews.
Really yucky taste. I really wanted to like it but it had a really strong bitter taste that overpowered everything else. NZPROTEIN REPLY: hemp does have a strong taste. If you can't overcome it in a smoothie we recommend the faba or pea protein :)
I enjoyed this very well made smooth & tastes great.
Not a fan of the flavour.
Surprised by how nice this protein powder was. I have tried previous hemp protein and the hemp flavour tends to be over powering. This stuff was very nice in vanilla and mixes well. Would recommend!
Great taste and texture, not bad for unflavored! I highly recommend it
First time trying a plant based protein powder and I was very impressed! The hemp powder has a nutty taste which goes really well with either milk or water.
Unfortunately I didn't like the taste. Awesome service with very quick delivery though! NZPROTEIN REPLY: hemp is more of a smoothie protein. We don't suggest having it on its own - there are better suited shakes for that, such as pea.
Loved the little hemp protein samples especially the vanilla one. Will definitely be buying a larger pack soon.
Did not like the taste at all. Good source of protein though.
This hemp protein was so very much better than any of the pea proteins I tried! It still had an earthy taste (I think I ordered vanilla, wish this site would display the flavour). Flavour out of 10, I'd give it about 4.5, so it was drinkable for me. Good if you really want to get away from whey powders.
Smooth, creamy, great taste, not to sweet.
very yummy, think i'll be ordering a whole kg:)
Adds that green leafy flavor to smoothies but I don't mind it. Mixes well.
Nice flavor.
Love the earthy hemp protein sample, i mix it in with my smoothie and collagen powder. Good for my bones .