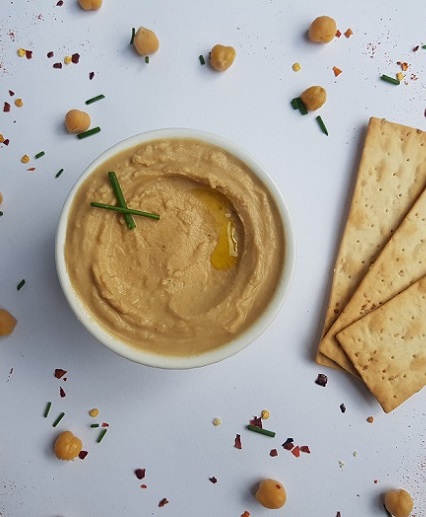 Protein Hummus Mix
Spruce Up Your Bland Diet Food.
Protein Hummus Mix
NZProtein's High Protein Hummus Mix is perfect for sprucing up your bland diet food. Just add water!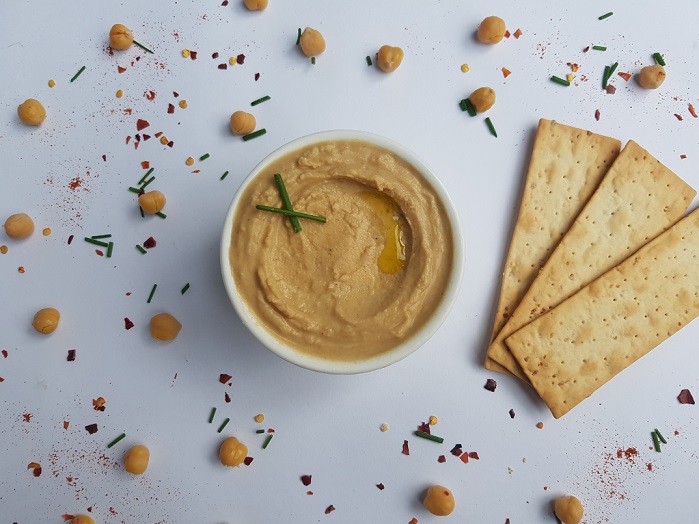 Directions
1. Add two scoops into a mixing bowl.
2. Add small amounts of water until desired consistency is reached. The ratio should be 1 part powder : 2 parts water.
3. Store refrigerated and consume within 2 days.
---
Rated
4.5
/
5
Based on
8
customer reviews.
I'm addicted to this hummus. It's easy to prepare and tastes amazing. Not as good as a fresh hummus, but for a powder; whoa, impressive!
We took this in our lunchboxes and it was great with carrots. Really simple to mix together and one serve was plenty for 2 people. It has a great flavour and we added some lemon juice as that is how we like it :)
Will be using for an upcoming hiking trip. Not quite like the fresh stuff but pretty close.
OMG - Was so surprised - this is better than bought stuff from the deli! I mixed with Lemon juice and you can add other flavours or chopped herbs etc!
I was amazed how good this tasted. Good value. Great for tramping etc too.
Best before date was two months after the purchase date so not that impressed given that we purchased the product for back packing. The taste is fine and it is easy to make up therefore suiting our needs. We are mindful that there are few sources for powdered hummus in this country however would appreciate a longer shelf life.
Tastes pretty good. Taking it on a tramping trip - good for a vegan lunch
I was not expecting to like this so much for an instant mix! This mixes beautifully, although as the chick pea flour is very absorbent it need quite a bit of water to give it the right consistency. The flavour is outstanding it has a great acidity and garlicyness. Very nice on rice crackers!!
Serving size: 25g
Servings per pack: 12
| Name | Ave Quantity Per Serving | Ave Quantity Per 100g |
| --- | --- | --- |
| Energy | 388kJ | 971kJ |
| Calories | 93 | 371 |
| Protein | 8g | 31.9g |
| - Gluten | 0g | 0g |
| Fat - total | 1.5g | 5.8g |
| - Saturated | 0.2g | 0.6g |
| Carbohydrate | 9.9g | 39.5g |
| - Sugars | 2.1g | 8.6g |
| - Dietary Fibre | 2.1g | 8.5g |
| Sodium | 127mg | 508mg |
Ingredients: Chickpea Flour (Cooked), Pea Isolate Protein Powder, Cumin, Citric Acid, Salt, Garlic, Natural Lemon Flavour