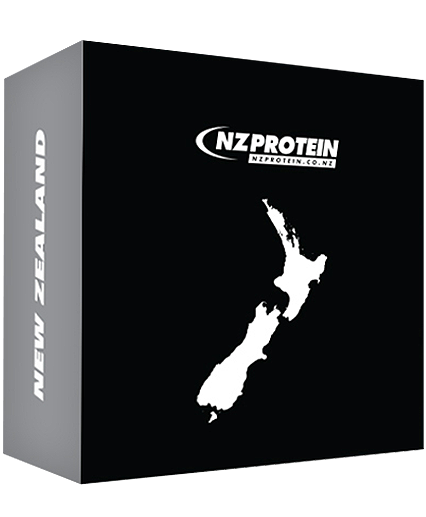 NZ Whey 10lbs (4.5kg)
Clean Muscle Replenishing Protein From Grass Fed Cows (Huge 10lbs).
Great Tasting Ultra-Filtered Whey Protein that's Made in New Zealand From Grass Fed Cows
NZProtein's Whey is a popular choice as it's a fast digesting protein powder that's rich in amino acids and Branched Chain Amino Acids (BCAAs). It helps to replenish muscle and maximise recovery by quickly and efficiently delivering essential amino acids to the body. Whey also has a biological value of over 100 – the highest possible from any protein source.
Each serving contains over 24g of clean protein (Gourmet Vanilla flavour) from New Zealand (NZ) with less carbohydrates, fat, and other things you can do without. There are no added fillers, thickeners, or other agents.
Clean
New Zealand made whey proteins are considered to be the cleanest in the world because the dairy cows that produce the milk used to create this product are naturally grass fed - not factory farmed, and the NZ Government has banned the use of antibiotics and hormones in the milk that is used to create this product.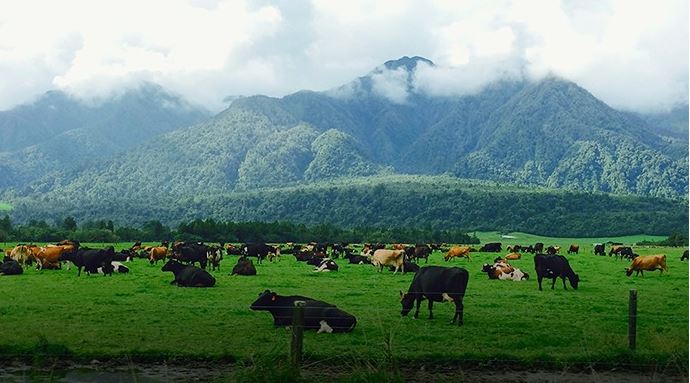 Great Tasting
This product is clean tasting and has a natural creamy texture - without any added thickeners to modify the texture, or added fillers (sometimes referred to as 'processing aids') to dilute the protein level.
Not sure which flavour protein shake is for you? Try one of our samples here. Each sample sachet measures one serving - enough to make a shake to try.
Lower Cost
There is a massive 144 servings in the 10lbs box, driving the cost per serve to below $1!
Mixes Easily
This product is instantised which means that it mixes easily in water, milk, or your favourite liquid without lumps. It can be mixed in a handshaker or with a spoon.
And
- Nearly 5g of glutamine & precursors per serve
- Laboratory formulated
- Manufactured to strict New Zealand food safety standards.
Suggested Use
Consuming high quality protein at regular intervals throughout the day can encourage a positive nitrogen balance, aid recovery, and help to increase metabolism.
Depending on your nutritional requirements take 1-3 servings daily at breakfast, between meals, post workout, or before bed.
*The cookies n cream flavour contains gluten
Please note that this product is processed in a facility that also handles egg, soy, peanut, and gluten ingredients.
---
Click on a flavour to see the nutritional information.
Serving size: 31.25g (2 heaped scoops)
Servings per pack: 144
| Name | Ave Quantity Per Serving | Ave Quantity Per 100g |
| --- | --- | --- |
| Energy | 539kJ | 1726kJ |
| Calories | 129 | 412 |
| Protein | 24.6g | 79g |
| Fat - total | 2.2g | 7.1g |
| - Saturated | 1.6g | 5.1g |
| Carbohydrate | 2.1g | 6.8g |
| - Sugars | 1.9g | 6.1g |
| Sodium | 44mg | 140mg |
Ingredients: New Zealand Whey Protein Concentrate (Contains Sunflower Lecithin), Flavours, Sweetener (Sucralose)
Contains milk
Serving size: 31.25g (2 heaped scoops)
Servings per pack: 144
| Name | Ave Quantity Per Serving | Ave Quantity Per 100g |
| --- | --- | --- |
| Energy | 528kJ | 1690kJ |
| Calories | 126 | 404 |
| Protein | 22.4g | 71.8g |
| Fat - total | 2.6g | 8.3g |
| - Saturated | 1.7g | 5.6g |
| Carbohydrate | 2.4g | 7.7g |
| - Sugars | 1.7g | 5.4g |
| Sodium | 52mg | 165mg |
Ingredients: New Zealand Whey Protein Concentrate (Contains Sunflower Lecithin), Cocoa (Contains Soy Lecithin), Flavours, Sweetener (Sucralose)
Contains milk and soy (cocoa)
Serving size: 31.25g (2 heaped scoops)
Servings per pack: 144
| Name | Ave Quantity Per Serving | Ave Quantity Per 100g |
| --- | --- | --- |
| Energy | 538kJ | 1720kJ |
| Calories | 128 | 411 |
| Protein | 24.4g | 78g |
| Fat - total | 2.2g | 7g |
| - Saturated | 1.6g | 5g |
| Carbohydrate | 2.4g | 7.6g |
| - Sugars | 1.9g | 6.1g |
| Sodium | 43mg | 139mg |
Ingredients: New Zealand Whey Protein Concentrate (contains Sunflower Lecithin), Flavours, Natural Colour (Beta-carotene), Sweetener (Sucralose)
Contains milk
Serving size: 31.25g (2 heaped scoops)
Servings per pack: 144
| Name | Ave Quantity Per Serving | Ave Quantity Per 100g |
| --- | --- | --- |
| Energy | 536kJ | 1716kJ |
| Calories | 128 | 410 |
| Protein | 23.9g | 76.6g |
| Fat - total | 2.2g | 6.9g |
| - Saturated | 1.5g | 4.9g |
| Carbohydrate | 2.8g | 8.9g |
| - Sugars | 2.3g | 7.3g |
| Sodium | 46mg | 146mg |
Ingredients: New Zealand Whey Protein Concentrate (contains Sunflower Lecithin), Natural Colour (Red Beetroot Powder), Flavours, Sweetener (Sucralose)
Contains milk
Serving size: 31.25g (2 heaped scoops)
Servings per pack: 144
| Name | Ave Quantity Per Serving | Ave Quantity Per 100g |
| --- | --- | --- |
| Energy | 528kJ | 1691kJ |
| Calories | 126 | 404 |
| Protein | 24g | 76.7g |
| Fat - total | 2.2g | 7g |
| - Saturated | 1.5g | 4.9g |
| Carbohydrate | 2.2g | 7.1g |
| - Sugars | 1.8g | 5.9g |
| Sodium | 250mg | 800mg |
Ingredients: New Zealand Whey Protein Concentrate (contains Sunflower Lecithin), Flavour, Salt, Cocoa, Sweetener (Sucralose)
Contains milk
Serving size: 31.25g (2 heaped scoops)
Servings per pack: 144
| Name | Ave Quantity Per Serving | Ave Quantity Per 100g |
| --- | --- | --- |
| Energy | 541kJ | 1730kJ |
| Calories | 130 | 415 |
| Protein | 24.9g | 79.8g |
| Fat - total | 2.2g | 7.1g |
| - Saturated | 1.6g | 5.1g |
| Carbohydrate | 1.9g | 6.1g |
| - Sugars | 1.9g | 6.1g |
| Sodium | 43mg | 140mg |
Ingredients: New Zealand Whey Protein Concentrate (Contains Sunflower Lecithin)
Contains milk
Serving size: 31.25g (2 heaped scoops)
Servings per pack: 144
| Name | Ave Quantity Per Serving | Ave Quantity Per 100g |
| --- | --- | --- |
| Energy | 528kJ | 1690kJ |
| Calories | 126 | 404 |
| Protein | 22.5g | 72.1g |
| Fat - total | 2.6g | 8.4g |
| - Saturated | 1.8g | 5.7g |
| Carbohydrate | 2.3g | 7.5g |
| - Sugar | 1.7g | 5.5g |
| Sodium | 56mg | 178mg |
Ingredients: New Zealand Whey Protein Concentrate (contains Sunflower Lecithin), Cocoa (contains Soy Lecithin), Flavours, Sweetener (Sucralose)
Contains milk, soy (cocoa)
Serving size: 31.25g (2 heaped scoops)
Servings per pack: 144
| Name | Ave Quantity Per Serving | Ave Quantity Per 100g |
| --- | --- | --- |
| Energy | 538kJ | 1720kJ |
| Calories | 128 | 411 |
| Protein | 24.3g | 77.8g |
| Fat - total | 2.2g | 7.1g |
| - Saturated | 1.6g | 5.1g |
| Carbohydrate | 2.4g | 7.6g |
| - Sugars | 1.9g | 6.1g |
| Sodium | 43mg | 139mg |
Ingredients: New Zealand Whey Protein Concentrate (Contains Sunflower Lecithin), Flavours, Sweetener (Sucralose)
Contains milk
(mg per serving - Gourmet Vanilla flavour shown)
Branched chain aminio acids:
| | |
| --- | --- |
| Isoleucine | 1730 |
| Leucine | 2810 |
| Valine | 1580 |
Other essential aminio acids:
| | |
| --- | --- |
| Lysine | 2320 |
| Methionine | 640 |
| Phenylalanine | 860 |
| Threonine | 1830 |
| Tryptophan | 520 |
Non essential aminio acids:
| | |
| --- | --- |
| Histidine | 500 |
| Alanine | 1330 |
| Arganine | 690 |
| Aspartic Acid | 2790 |
| Cysteine/Cystine | 720 |
| Glutamic Acid | 4590 |
| Glycine | 520 |
| Proline | 1600 |
| Serine | 1330 |
| Tyrosine | 860 |